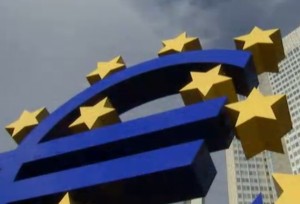 The Euro (EUR), page covers news and information regarding the EUR/USD and EUR crosses. rates, charts, news and analysis of Euro technicals and fundamentals..
In addition, Prosticks patented charting can be found on this page. If you wish to receive daily updates on Euro news and technical analysis sign-up for our FREE DAILY NEWSLETTER.
---
The Euro to Dollar exchange rate (EUR/USD) is likely to weaken near-term before embarking on a sustained rise suggest strategists at global investment bank Morgan Stanley. Initially the Euro will weaken versus the Dollar in what amounts to a short-term dip.
0 comments
---
---
15 min
30 min
1 hour
4 hour
Daily
Weekly
Monthly
15 min
30 min
1 hour
4 hour
Daily
Weekly
Monthly
15 min
30 min
1 hour
4 hour
Daily
Weekly
Monthly
15 min
30 min
1 hour
4 hour
Daily
Weekly
Monthly
15 min
30 min
1 hour
4 hour
Daily
Weekly
Monthly
15 min
30 min
1 hour
4 hour
Daily
Weekly
Monthly
---