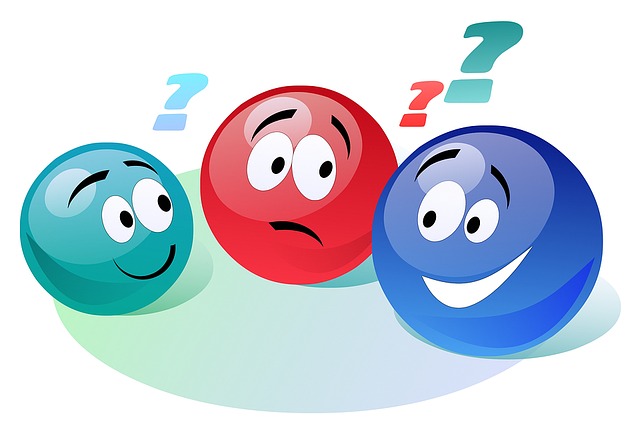 Measuring financial wellness success in a company benefit plan has been described by some plan sponsors as similar to herding cats. The idea of financial wellness has been popular in the past few years and indeed the idea of measuring financial wellness success with no doubt dictate whether this trend continues.
Most plan sponsors and advisors will agree that the idea of financial wellness, essentially the overall financial well-being of workers, is a noble and necessary pursuit. However, without a method of measuring a return on investment (ROI) in a wellness program, it will be hard to justify expenditures in this area.
According to Financial Finesse, a company specializing in administering financial wellness programs for companies, there are three distinct areas where employers can find tangible, measurable results in financial wellness programs.
Measuring Financial Wellness Success
Reducing Healthcare costs,
Reducing delayed retirement costs,
Recruiting, retaining and engaging employees.
Healthcare Cost Savings
According to Financial Finesse's research and modeling formulas, employers can save an estimated $271.50 per employee annually by implementing a wellness program. According to the company web-site:
Our own study of a Fortune 100 healthcare company found that employer healthcare costs associated with employees who used the company's financial wellness program actually decreased by 4.5 percent, while the costs associated with employees who never used the program increased by 19.4 percent.  This equated to a cost savings of $271.50 per employee.  If a 50,000-life employer experienced the same cost savings by offering a comprehensive workplace financial wellness program, it could save the employer over $13.5 million a year.
But smaller companies may find this type of plan a bridge too far
The study conducted by Financial Finesse focused on Fortune 100 companies, those with 50,000+ employees. On that scale, small savings per employee can add-up to significant savings. But unfortunately, for the bulk of the workforce employed by small companies, these economies of scale simply do not apply.
Reducing Delayed Retirement Costs
Delayed retirement costs are costs associated with older workers putting-off retirement well past the age of 65 years old. As Financial Finesse points out, increased health and disability costs are the main considerations here. In addition, what they call the "velocity of talent development" may be impacted as well. If older workers hold valuable and desirable positions within the company longer, that impacts the ability of younger worker to rise within the company ranks.
In this case, both companies large and small could be potentially impacted by the inability or unwillingness for older workers to retire. The downside here is both financial and operational, according to Financial Finesse.
Recruiting and Retaining Key Employees
Recruiting the right employee can be a very costly exercise for many companies. Talent searches, training and assimilation all are associated with significant costs. Replacing key employees who leave after a short period of service can cripple an organization.
According to the Financial Finesse web site:
Turnover costs companies money. Citing the research of W. F. Cascio, the SHRM Foundation's report, Retaining Talent, indicates that "…direct replacement costs can reach as high as 50 percent to 60 percent of an employee's annual salary, with total costs associated with turnover ranging from 90 percent to 200 percent of annual salary." That puts costs anywhere between $45,000 and $100,000 when replacing an employee making $50,000 a year.  A 2016 Paychex survey found that approximately 70 percent of employees cited low pay as a reason they have left or would leave a job, and 45 percent  said they have or would leave due to a lack of benefits.
Data provided by the company suggests that financial wellness programs have a very tangible ROI measurement potential.
POTENTIAL COST SAVINGS BY REDUCING TURNOVER
 1% (projected reduction in employee turnover)
X 10% (turnover rate of employees)
 X $45,000 (estimated net cost to replace employee)
 X 50,000 (average number of employees) 
= $2,250,000
Measuring Your Organization's ROI
Using Financial Finesse's predictive model, companies can set research-based benchmarks for their financial wellness program, customized to their employee demographics and financial wellness levels. This starts with a Workforce Financial Wellness Assessment™ to determine the median levels of employee financial wellness and financial stress, followed by implementing optimal outreach based on your workforce demographics. Improving median financial wellness is a process that takes time – there aren't instant fixes that happen in one quarter. Companies can integrate data based on key measurement variables and benchmark results on a year-over-year basis.  For the hypothetical 50,000-employee company discussed here who implements a comprehensive workplace financial wellness program according to industry best practices, pulling all those results together could result in total cost savings of nearly $28 million.
| | |
| --- | --- |
| Garnishments |  $                443,413 |
| FSA/HSA contributions payroll taxes |  $                887,229 |
| Absenteeism |  $             4,264,396 |
| Health care |  $          13,575,000 |
| Delayed retirement |  $             6,500,000 |
| Turnover |  $             2,250,000 |
| Estimated Total |  $          27,920,038 |
While these tools show a clear justification for wellness programs at larger companies, the data is not as convincing for smaller companies who don't realize the economies of scale and may in fact need to pay more per employee for a wellness program.

Latest posts by Timothy Kelly
(see all)