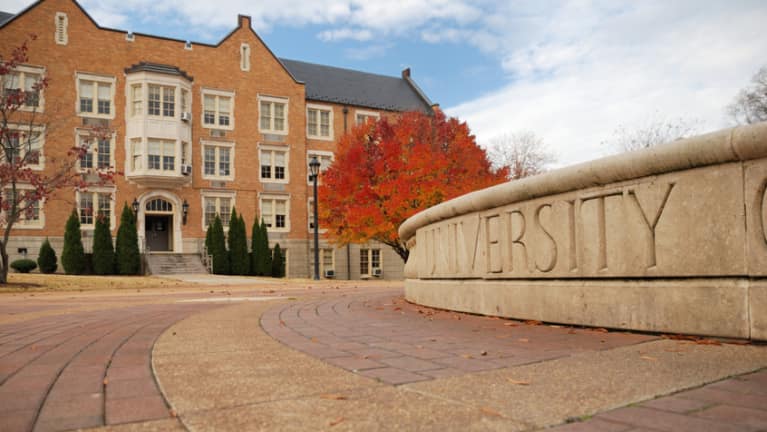 A federal judge issued a mixed ruling on Duke University's request to dismiss a lawsuit that claims its 403b retirement plan charged employees excessive fees and made poor investments.
In a key decision for colleges and universities defending themselves against 403b lawsuits, judge Catherine C. Eagles of the U.S. District Court for the Middle District of North Carolina, did not dismiss the plaintiff David Clark's allegations that Duke's retirement plan involved high investment fees and favored certain investments with many options over lower-cost alternatives.
Other allegations against the University were dismissed by Eagles because they were filed too late or were not supported by enough facts to make them plausible.
Colleges and universities are the latest plan sponsors to be targeted by class action lawsuits over excessive retirement fund fees and questionable investment choices.
According to the Duke Chronicle, "Other allegations against the University were dismissed by Eagles because they were filed too late or were not supported by enough facts to make them plausible. This class-action lawsuit could affect the more than 37,000 employees and retirees in the University's Faculty and Staff Retirement Plan."
The suit, filed last August, said in part, "Defendants failed to use the Plan's bargaining power, causing the Plan to pay unreasonable and greatly excessive fees for recordkeeping, administrative and investment services. Defendants also selected and retained investment options for the Plan that consistently and historically underperformed their benchmarks and charged excessive investment management fees."
Among the charges represented by attorney, Jerome Schlichter, the Missouri Law firm  Schlichter, Bogard & Denton LLP, which filed the suit, has also brought a number of other suits on retirement plan fees, including one that resulted in a $57 million settlement with Boeing and another ending in a $62 million settlement with Lockheed Martin. It has also filed cases against Yale University, New York University, Vanderbilt University, the University of Pennsylvania and the Massachusetts Institute of Technology.

Tim Kelly is the Founder of ForexTV. Since its inception in 2003, ForexTV has been a global leader in forex news and has expanded its news coverage to multiple industries. ForexTV is now one of the most recognized brands in global financial news. Mr. Kelly was also the creator and founder of Retirement Intelligence.

Mr. Kelly is an expert in online marketing, search engine optimization, content development and content distribution. He has consulted some of the top brokerages, media companies and financial exchanges on online marketing and content management including: The New York Board of Trade, Chicago Board Options Exchange, International Business Times, Briefing.com, Bloomberg and Bridge Information Systems and 401kTV.

He continues to be a regular market analyst and writer for ForexTV.com. He holds a Series 3 and Series 34 CFTC registration and formerly was a Commodities Trading Advisor (CTA). Tim is also an expert and specialist in Ichimoku technical analysis. He was also a licensed Property & Casualty; Life, Accident & Health Insurance Producer in New York State.

In addition to writing about the financial markets, Mr. Kelly writes extensively about online marketing and content marketing.

Mr. Kelly attended Boston College where he studied English Literature and Economics, and also attended the University of Siena, Italy where he studied studio art.

Mr. Kelly has been a decades-long community volunteer in his hometown of Long Island where he established the community assistance foundation, Kelly's Heroes. He has also been a coach of Youth Lacrosse for over 10 years. Prior to volunteering in youth sports, Mr. Kelly was involved in the Inner City Scholarship program administered by the Archdiocese of New York.

Before creating ForexTV, Mr, Kelly was Sr. VP Global Marketing for Bridge Information Systems, the world's second largest financial market data vendor. Prior to Bridge, Mr. Kelly was a team leader of Media at Bloomberg Financial Markets, where he created Bloomberg Personal Magazine with an initial circulation of over 7 million copies monthly.

Latest posts by Timothy Kelly (see all)