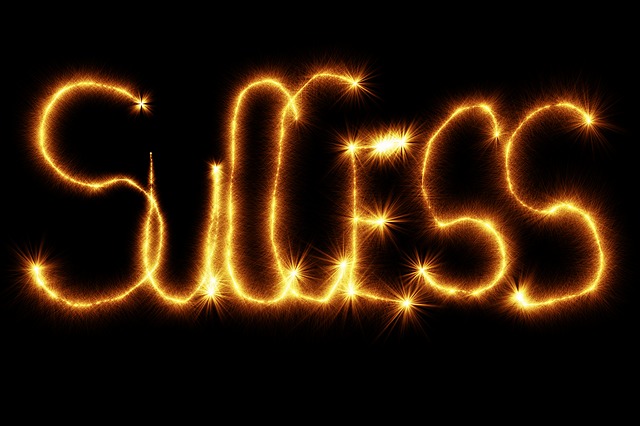 If you're like most plan sponsors, you probably have been hearing a lot about financial wellness, but you might not know exactly what it is. Here are some simple tips for financial wellness programs that you can adopt at your company.
Today, many employers take the position that they are responsible for teaching their employees about complex financial and wealth management concepts. It's a natural instinct. Therefore, they're implementing financial wellness programs in the hopes of improving employees' overall financial literacy on topics like budgeting, paying down debt, retirement savings and more. The goal is to get employees better prepared handle day-to-day money challenges, and also to plan more effectively and successfully for the future, especially for retirement.
So perhaps you want to create a financial wellness program for your company, but have no idea where to start. Or maybe you aren't sure if your existing program is targeting the right topics to meet your employees' needs. No matter where you are in the process, here are some key items to focus on, from a recent article in USA Today.
First, knowledge is power. A good financial wellness program should educate, addressing key topics like basic money management (budgeting), how to pay down debt, and retirement planning.
Second, having a "budgeting 101" component to your financial wellness program is a must-have. Focusing on budgeting basics teaches employees how to manage day-to-day money needs, as well as understanding what they're managing them for. After all, financial well being means two things: saving enough money, and managing that money to help reach future goals.
Speaking of goals, setting them is one key to financial wellness. Effective financial wellness teaches employees not only to save, but to focus on what they're saving for, which makes them more likely to follow through. Having a specific goal in mind, such as "I am going to save 5% of my salary for retirement" is much more effective than simply "I am going to save some money."
What's more, effective financial wellness programs also help employees maximize their current benefits. Do you offer a 401(k) with an employer match? As part of your program, educate employees to optimize their deferrals so they can achieve the match, and explain why doing so can help them reach their retirement goals. Also, there are benefits to using 401(k)s and HSAs together that many employees don't realize. That's another way a financial wellness program can help educate your workforce about using company benefits to their advantage.
Additionally, consider partnering with a financial advisor who can help coach employees to better financial health. An advisor who doesn't sell any products or have any minimum asset requirements is a smart bet. You want to team up with someone who's unbiased, yet qualified and willing to help your employees improve their financial well being. Having an advisor also helps employees be more accountable because they have someone to check in with about their financial progress, and to help them course correct if needed.
Accountability is also key to tracking your program's effectiveness. If you can measure how employees' financial health is improving, you can determine how the program is impacting their financial literacy and well being, and where they may need more help. Another idea is to survey your workforce periodically to ensure the program is still meeting their needs.
Finally, if you're struggling with a DIY financial wellness program, ask for help. There are a wealth of resources out there, especially online. Check out this free financial planning program from the CFP Board and the University of Illinois. Bank of America and Khan Academy have partnered to offer a free course on "Better Money Habits." There's also HelloWallet, the American Institute of CPAs, the Society of Actuaries, and the Financial Fitness blog. All of these  can help you learn more about financial wellness and take your program from all right to awesome in no time.

Tim Kelly is the Founder of ForexTV. Since its inception in 2003, ForexTV has been a global leader in forex news and has expanded its news coverage to multiple industries. ForexTV is now one of the most recognized brands in global financial news. Mr. Kelly was also the creator and founder of Retirement Intelligence.

Mr. Kelly is an expert in online marketing, search engine optimization, content development and content distribution. He has consulted some of the top brokerages, media companies and financial exchanges on online marketing and content management including: The New York Board of Trade, Chicago Board Options Exchange, International Business Times, Briefing.com, Bloomberg and Bridge Information Systems and 401kTV.

He continues to be a regular market analyst and writer for ForexTV.com. He holds a Series 3 and Series 34 CFTC registration and formerly was a Commodities Trading Advisor (CTA). Tim is also an expert and specialist in Ichimoku technical analysis. He was also a licensed Property & Casualty; Life, Accident & Health Insurance Producer in New York State.

In addition to writing about the financial markets, Mr. Kelly writes extensively about online marketing and content marketing.

Mr. Kelly attended Boston College where he studied English Literature and Economics, and also attended the University of Siena, Italy where he studied studio art.

Mr. Kelly has been a decades-long community volunteer in his hometown of Long Island where he established the community assistance foundation, Kelly's Heroes. He has also been a coach of Youth Lacrosse for over 10 years. Prior to volunteering in youth sports, Mr. Kelly was involved in the Inner City Scholarship program administered by the Archdiocese of New York.

Before creating ForexTV, Mr, Kelly was Sr. VP Global Marketing for Bridge Information Systems, the world's second largest financial market data vendor. Prior to Bridge, Mr. Kelly was a team leader of Media at Bloomberg Financial Markets, where he created Bloomberg Personal Magazine with an initial circulation of over 7 million copies monthly.

Latest posts by Timothy Kelly (see all)