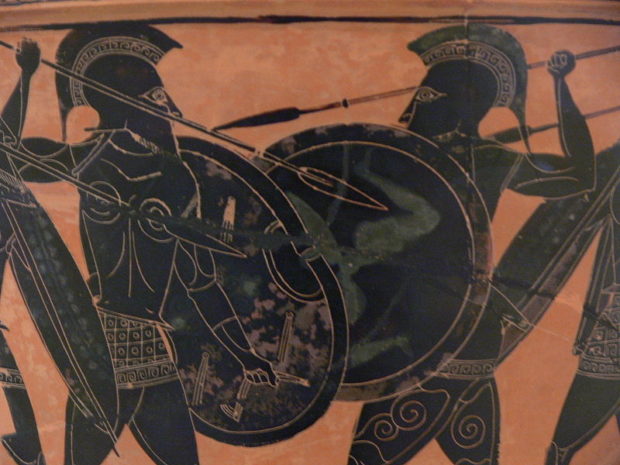 6 Pillars of 401k Prudence
In speaking with noted 401k and ERISA attorney, Ary Rosenbaum, one immediately gets the sense of…good sense. Rosenbaum recently laid-out the 6 pillars of 401k prudence to help sponsors limit legal liability. When reading Mr. Rosenbaum's articles, that notion of "good sense" is reinforced. A self-proclaimed conservative practitioner, Rosenbaum says he does not like to take chances. He advises plan sponsors to avoid unnecessary risk as well.
If you read Ary's work, you immediately notice he is a man of principled discipline and he often comes back to the themes that resonate the most. In his latest work, Good Bets By A 401(k) Plan Sponsor That Will Limit Their Liability, he comes back to the basics once again. These are what I call the 6 pillars of 401k common sense to help plan sponsors limit legal liability.
6 Pillars of 401k Prudence
#1 Get a Great Third Party Advisor (TPA)
Rosenbaum says, "Hiring a good TPA With apologies to financial advisors, ERISA attorneys, and auditors, the most important plan provider that a retirement plan sponsor can hire is a third party administrator (TPA). Retirement plans require a lot of good recordkeeping and precision compliance testing to see if the retirement plan can remain qualified under the Internal Revenue Code and compliant under the Employee Retirement Income Security Act of 1974 (ERISA). While many large 401(k) plans might be a target of class action lawsuits by participants for high fees, the larger threat to small to medium sized plans is poor administration and compliance. Too many plan sponsors scoff at the selection of a TPA because they really don't understand what a TPA does and what the value is of a good TPA. Most plan sponsors don't know what a bad TPA does"
#2 Find the Right Financial Advisor
Here, Rosenbaum talks about finding a "good" advisor. It's hard to argue with that, but after speaking with hundreds of sponsors, it's really about finding the right advisor. Advisors have certain styles that they adopt and develop as a result of training and experience. Find the right advisor for your company. Are your employees predominantly blue-collar workers? What level of education do they have? Is English their first language? Even a great advisor may not be the right cultural fit for your company.
Rosenbaum says,It's not about results; it's about a process. What a good retirement plan advisor is making sure the fiduciary process is being run correctly The process for a participant directed 401k plan is putting the plan participant in a good position to make informed investment decisions. That means providing investment education and/or advice to plan participants on investment options that were selected based on a criteria set by the plan sponsor and/or financial advisor. Using an investment policy statement (IPS) to select plan investments and even providing general investment education to plan participants isn't legally required, but it's paramount to avoiding potential liability
#3 Communicating with Plan Participants
Employees can't get excited about their 401(k) plan if their employer treats it with less concern than the coffee machines it providers in the employee lunchroom. Plan participants won't know about their retirement plan unless the employer tries to communicate about it. Plan education/ enrollment meetings should be advertised rather than being as treated as well as an upcoming visit to the dentist. Excitement can be contagious and so can apathy, so plan sponsors can convey more excitement by doing a better job of advertising education/enrollment as well as perhaps offering raffles to get plan participants to attend.
This goes back to the Financial Advisor selection. Your advisor should play a major role in participant communication and building excitement among the employees.
#4 Maintaining Records Properly
This is one of those issues that seem too obvious to mention, but it is one of the things that causes the most potential liabilities for plan sponsors. Once again, surrounding yourself with the right professional team will cover these basics.
"Good housekeeping will keep any home in good order and good recordkeeping can go a long way for a 401(k) plan to avoid liability. Something as simple as keeping good notes and keeping transactional records, reports and plan documents can help a plan sponsor out. Keeping good records helps a plan sponsor manage the plan as well as show the government and/or plaintiff ERISA attorneys that they have operated the plan in a prudent manner. Many compliance issues are as a result of a plan sponsor not retaining old records such as old plan amendment. Good recordkeeping is a good bet because it's an inexpensive way in limiting a plan sponsor's liability."
#5 Carry Fiduciary Liability Insurance
Let's face it, no sponsor is 100% immune to aggressive litigators. And even when you prevail, defense can be expensive. An ounce of prevention goes a long way, but the right insurance policy can help you see your way through even the most difficult legal issues.
"Even a vigilant 401(k) plan sponsor can't guarantee that there won't be litigation from aggrieved plan participants or from the government. Litigation of any kind can be costly, so that's why plan sponsors should purchase fiduciary liability coverage."
#6 Benchmarking Fees
This process can seem like an annoyance, but it is one of the most important things to do on a regular basis to shield you from litigation.
"Plan sponsors have a fiduciary duty to pay only reasonable plan expenses. That used to be a problem before mandatory fee disclosure regulations when 401(k) plan sponsors had no idea how much they were paying in fees. Fee disclosures do give plan sponsors a false sense of security concerning fees if the 401(k) plan sponsor doesn't bother to benchmark the fees being charged against the plan. A 401(k) plan sponsors can avoid a lot of potential drama by determining whether the fees being charged against the plan and the fees of the investment options under the plan are reasonable or not."

Latest posts by Timothy Kelly
(see all)