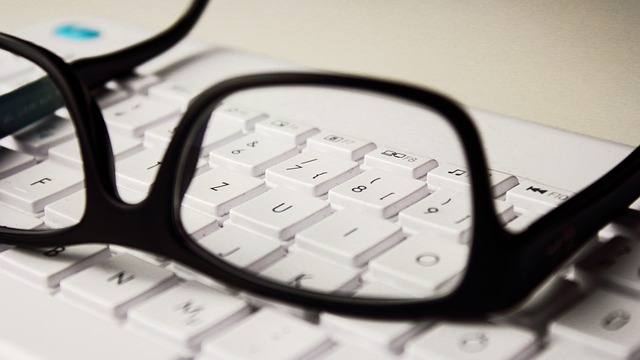 Without question, retirement plan like 401k fees are one of the most important elements for sponsors to understand. Retirement plan and 401k fees can dramatically affect investment performance and are a major component of fiduciary responsibility; not to mention a hot subject of retirement plan lawsuits. They are expressly named as a fiduciary requirement as prescribed by the U.S. Department of Labor (DOL) under the Employee Retirement Income Security Act (ERISA).
Retirement plan fees such as those associated with a 401 fee can be grouped into several categories: record keeping, administrative, legal, plan advisory, investment, education and communication. It is up to the fiduciaries in a plan to determine whether plan fees are reasonable under federal rules, so understanding fees is simply of paramount importance.
RELATED STORY:
There are two basic retirement plan fee structures: per capita hard dollar fees and fees charged as a percentage of assets. Consider the following descriptions and examples offered by Strategic Benefit Services
Hard Dollar Fees

Under a per capita hard dollar fee scenario, each participant pays the same hard dollar fee deducted from his or her account, usually monthly or quarterly. On the surface this may seem to be a very desirable approach. It is easily understood by participants and everyone pays the same amount irrespective of their individual account balance. This seems logical since the same services are offered to all participants and the expense to the record keeper is the same whether it is an account with a $200,000 balance or a $5,000 balance.

However, if you consider the hard dollar fee relative to each participant's account balance, a different perspective emerges. For example, if the annualized participant hard dollar fee is $100, the fee for an individual with a $200,000 account balance is proportionally much lower than for an individual who has $5,000 in his or her account (illustrated below). The optic becomes more revealing when extrapolating this one example across a plan demographic with a sizable executive and/or professional population generally with high account balances, along with a sizable lower paid population with generally lower account balances (such as a hospital or manufacturer).

| | | |
| --- | --- | --- |
| | Participant A | Participant B |
| Account Balance | $200,000 | $5,000 |
| Fee | $100 | $100 |
| Fee Percentage | 0.05% | 2.0% |

Asset-Based Fees

An alternative fee structure is one in which the charge is calculated as a percentage of a participant's accumulated account balance. Under this method, the fee a participant pays (in total dollars) increases as his or her account balance grows. There is a legitimate argument that this approach does not seem equitable because those with the highest account balances are paying a higher fee and yet receive the same services as other participants in the plan. However, this payment methodology is consistent with other plan fees, most notably the underlying mutual fund investment management fees. Participants are accustomed to paying these fees, which are expressed as a mutual fund expense ratio that often can range from 0.05% to 1.25%.

If we return to the illustration we used for hard dollar fees, with same account balances, but apply a fee of .25%, the resulting fee structure is completely opposite: participant A pays a significantly higher fee; 40 times higher than participant B (illustrated below).

| | | |
| --- | --- | --- |
| | Participant A | Participant B |
| Account Balance | $200,000 | $5,000 |
| Fee | $500 | $12.50 |
| Fee Percentage | 0.25% | 0.25% |

Tim Kelly is the Founder of ForexTV. Since its inception in 2003, ForexTV has been a global leader in forex news and has expanded its news coverage to multiple industries. ForexTV is now one of the most recognized brands in global financial news. Mr. Kelly was also the creator and founder of Retirement Intelligence.

Mr. Kelly is an expert in online marketing, search engine optimization, content development and content distribution. He has consulted some of the top brokerages, media companies and financial exchanges on online marketing and content management including: The New York Board of Trade, Chicago Board Options Exchange, International Business Times, Briefing.com, Bloomberg and Bridge Information Systems and 401kTV.

He continues to be a regular market analyst and writer for ForexTV.com. He holds a Series 3 and Series 34 CFTC registration and formerly was a Commodities Trading Advisor (CTA). Tim is also an expert and specialist in Ichimoku technical analysis. He was also a licensed Property & Casualty; Life, Accident & Health Insurance Producer in New York State.

In addition to writing about the financial markets, Mr. Kelly writes extensively about online marketing and content marketing.

Mr. Kelly attended Boston College where he studied English Literature and Economics, and also attended the University of Siena, Italy where he studied studio art.

Mr. Kelly has been a decades-long community volunteer in his hometown of Long Island where he established the community assistance foundation, Kelly's Heroes. He has also been a coach of Youth Lacrosse for over 10 years. Prior to volunteering in youth sports, Mr. Kelly was involved in the Inner City Scholarship program administered by the Archdiocese of New York.

Before creating ForexTV, Mr, Kelly was Sr. VP Global Marketing for Bridge Information Systems, the world's second largest financial market data vendor. Prior to Bridge, Mr. Kelly was a team leader of Media at Bloomberg Financial Markets, where he created Bloomberg Personal Magazine with an initial circulation of over 7 million copies monthly.

Latest posts by Timothy Kelly (see all)