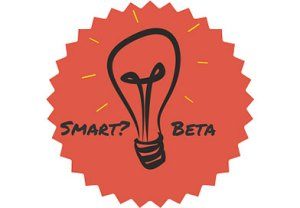 If the term "smart beta" gets you scratching your head, don't worry, you're not alone. But chances are, you have heard about it, at least once in the past year. For many HR professionals that have been thrust into the role of plan sponsor, managing the company retirement plan can be a daunting task. It can be like learning a new language each month for a year. Regulation, investment terms and managing employee outcomes is a very difficult job.
So, why should you worry about what investments are in the company 401k or 403b plan? Technically, it is your responsibility, even though you may have an advisor and a company that manages your plan investments. But mostly it will help you communicate with your staff and understand the inner-workings of the plan being offered to employees.
You don't need to be an expert, but with a little plain English explanation, you can do your job with more confidence at the next investment committee meeting…or even impress a few friends at your next dinner party.
So what is "Smart Beta" anyway?
Smart beta refers to an investment strategy that has both "Passive and "active management" elements. The "active part" refers to the idea that Smart Beta Strategies seek to outperform an index or benchmark, like the S&P 500 Index (as opposed to just buying a fund that mirrors the S&P 500).
The passive side of "Smart Beta" is based on the idea that the investment strategy is pre-determined, using transparent and well-documented strategies to make investment selections. An example would be buying lower-priced company stocks for a certain industry based on a cyclical pattern. An example would be to buy the lower-priced stocks of airline companies when the price of oil drops.
According to Sara Shores at Blackrock, "Smart Beta strategies try to target those ideas that are: value-creating, well understood, persistent and diversifying over time.
Since the strategy of Smart Beta plans is pre-determined, Smart Beta plans will generally carry lower fees and aim to deliver the returns of an actively-managed strategy.

Tim Kelly is the Founder of ForexTV. Since its inception in 2003, ForexTV has been a global leader in forex news and has expanded its news coverage to multiple industries. ForexTV is now one of the most recognized brands in global financial news. Mr. Kelly was also the creator and founder of Retirement Intelligence.

Mr. Kelly is an expert in online marketing, search engine optimization, content development and content distribution. He has consulted some of the top brokerages, media companies and financial exchanges on online marketing and content management including: The New York Board of Trade, Chicago Board Options Exchange, International Business Times, Briefing.com, Bloomberg and Bridge Information Systems and 401kTV.

He continues to be a regular market analyst and writer for ForexTV.com. He holds a Series 3 and Series 34 CFTC registration and formerly was a Commodities Trading Advisor (CTA). Tim is also an expert and specialist in Ichimoku technical analysis. He was also a licensed Property & Casualty; Life, Accident & Health Insurance Producer in New York State.

In addition to writing about the financial markets, Mr. Kelly writes extensively about online marketing and content marketing.

Mr. Kelly attended Boston College where he studied English Literature and Economics, and also attended the University of Siena, Italy where he studied studio art.

Mr. Kelly has been a decades-long community volunteer in his hometown of Long Island where he established the community assistance foundation, Kelly's Heroes. He has also been a coach of Youth Lacrosse for over 10 years. Prior to volunteering in youth sports, Mr. Kelly was involved in the Inner City Scholarship program administered by the Archdiocese of New York.

Before creating ForexTV, Mr, Kelly was Sr. VP Global Marketing for Bridge Information Systems, the world's second largest financial market data vendor. Prior to Bridge, Mr. Kelly was a team leader of Media at Bloomberg Financial Markets, where he created Bloomberg Personal Magazine with an initial circulation of over 7 million copies monthly.

Latest posts by Timothy Kelly (see all)