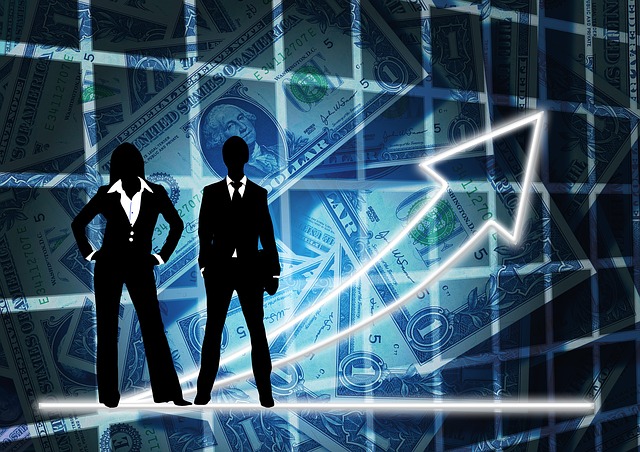 Target-date Funds can be highly effective, but need investor attention.
Communicating with employees about how to invest in their 401(k) is no easy task. When it comes to investing, most employees (and plan sponsors) are prone to paralysis and an uneasy sense of anxiety. Enter the Target-Date Fund or TDF for short. Put simply, a Target-Date Fund is an investment with a defined lifespan (target date) that automatically adjusts and rebalances and grows more "conservative" as it approaches its maturity.
Wow, that sounds great, doesn't it? That's the point, Target-Date Funds are easy to communicate and somewhat simple to understand. That may explain why TDF's are the fastest-growing investment in company sponsored 401(k) plans. Assets in TDF's have gone from $116 billion in 2006 to $880 billion at the end of 2016 according to research firm Morningstar.
Target-date funds do simplify the long-term investing picture for many 401(k) investors, but like any investment, they involve risk and there are often misconceptions about what they do…and don't do, that may get lost in the oversimplification of communicating how they work and what they are.
Another factor contributing to the explosive growth of TDF's is the fact that many companies have embraced the practice of using a TDF as the default investment choice for their employees who do not choose an investment themselves.
How a Target-Date Fund Works
As the name implies, a TDF is designed as a long-term investment "fund" that aims to adjust investor risk over its lifespan, making more conservative investments as it matures and thus attempting to emulate the optimum risk-appropriate investments as the investor approached retirement.
According to the Financial Industry Regulatory Authority (FINRA):
Target-date funds are typically structured as a mutual fund. The particular investments a mutual fund makes are determined by its objectives, which are disclosed in the fund's prospectus. Most target-date funds are structured as what's called a "fund of funds," meaning that they invest in other mutual funds rather than in individual securities. For example, a target-date fund could be invested in an equity mutual fund, bond fund and money market fund. Although many target-date funds use this approach, others invest directly in individual stocks and bonds. In addition, some target-date funds are passively managed, meaning they seek to replicate the performance of their benchmarks—various stock, bond and other indices—instead of aiming to outperform them.
The gradual shift in the TDF structure to more conservative investments is called the "glide-path", another investor-friendly term. Again, it is important to understand the process of the glide path and whether it is consistent with your risk profile and objectives, just because it's called a "glide path" does not ensure it will be smooth-sailing.
"To" versus "Through" Target-Date Fund
Target-date funds are either designed to take you "to" or "through" retirement, it is important to note the difference (it is not a subtle distinction). When choosing a target date, let's say 2050 (the date you plan to retire), a "To" date will continue to rebalance up until that date 2050 where it will reach its most conservative asset allocation.
A TDF designed to take an investor "through retirement" will continue to rebalance after the name on the fund (in this case, beyond 2050). Another common feature of a target date fund that reaches its named target date is that it may merge into an entirely different fund. It is important to understand that feature as well and make the proper assessments of the new fund accordingly, based on your own objectives.
Here are a few highlights that investors should know about target-date funds:
Target-date funds are not guaranteed and investors can lose money in a target-date fund. While TDF's aim to diversify and minimize risk over time, they are like any other investment and can possibly lose value.
Not all target dates are created equal. TDF's with similar target dates may employ differing glide path strategies and rebalance towards more conservative allocations differently and at different times along the glide path.
Reaching the target date does not mean you have saved enough for your retirement. Many factors need to be considered when determining your retirement savings needs. A TDF does not guarantee that you will have enough money for your retirement.
Investing in multiple TDF's or other funds does not mean more diversity in your portfolio. Combining a TDF with other fund choices in your 401(k) plan may duplicate investment risk profiles and have the effect of increasing your overall risk, not reducing or lowering it.
TDF's can be a highly effective component of a retirement plan. As a 401(k) plan sponsor or an investor in a target-date fund, you may wish to consider the following list (provided by FINRA) of items to consider, ensuring you get the most from the investment:
Pick your target date carefully. To invest in a target-date fund, investors typically choose the fund with the name closest to the date they plan to retire. An investor who is age 30 and wishes to retire at age 65 might choose a target-date fund with a date close to 35 years in the future. Similarly, a 50-year-old investor planning to retire at age 70 might choose a fund with a date about 20 years in the future. When choosing a target-date fund, take care to select the date that aligns most closely with your retirement investment strategy.
Assess how much risk you are willing to take. When comparing funds with similar target dates, examine their investment strategies so that you can select the one that best matches your tolerance for risk. Keep in mind that your circumstances could change along the way, so you should monitor the fund's performance periodically to ensure it meets your investment goals.
Determine whether the fund will take you to or through retirement. Read the fund's prospectus to understand what the target date actually means and to avoid being surprised by how the fund's asset allocation changes over time.
Monitor the glide path of your target-date fund. Review the investments of your target-date fund periodically to ensure that the investment manager has not changed the way in which the fund reallocates assets over time. If the glide path has changed, make sure you are still comfortable that the glide path is consistent with your retirement investment strategy and the overall level of risk you are taking.
Pay attention if automatically enrolled. If your employer has automatically enrolled you in a target-date fund in its defined contribution retirement savings plan like a 401(k), take time to understand the fund. Depending on your circumstances, you may find that a different option in the plan might be better suited to your retirement savings needs.
Keep your "mixed" investments balanced. If you invest in a target-date fund in addition to other funds and investments, make sure you are comfortable with your overall asset allocation. And be prepared to rebalance your overall portfolio periodically based on your needs.
Check fees and expenses. Compare different target-date fund fees and expenses using FINRA's Fund Analyzer. Remember, they make a difference in the long-term performance of your investments.

Tim Kelly is the Founder of ForexTV. Since its inception in 2003, ForexTV has been a global leader in forex news and has expanded its news coverage to multiple industries. ForexTV is now one of the most recognized brands in global financial news. Mr. Kelly was also the creator and co-founder of 401kTV where he served as Managing Editor until April 2017.

Mr. Kelly is an expert in online marketing, search engine optimization, content development and content distribution. He has consulted some of the top brokerages, media companies and financial exchanges on online marketing and content management including: The New York Board of Trade, Chicago Board Options Exchange, International Business Times, Briefing.com, Bloomberg and Bridge Information Systems and 401kTV.

He continues to be a regular market analyst and writer for ForexTV.com. He holds a Series 3 and Series 34 CFTC registration and formerly was a Commodities Trading Advisor (CTA). Tim is also an expert and specialist in Ichimoku technical analysis. He was also a licensed Property & Casualty; Life, Accident & Health Insurance Producer in New York State.

In addition to writing about the financial markets, Mr. Kelly writes extensively about online marketing and content marketing.

Mr. Kelly attended Boston College where he studied English Literature and Economics, and also attended the University of Siena, Italy where he studied studio art.

Mr. Kelly has been a decades-long community volunteer in his hometown of Long Island where he established the community assistance foundation, Kelly's Heroes. He has also been a coach of Youth Lacrosse for over 10 years. Prior to volunteering in youth sports, Mr. Kelly was involved in the Inner City Scholarship program administered by the Archdiocese of New York.

Before creating ForexTV, Mr, Kelly was Sr. VP Global Marketing for Bridge Information Systems, the world's second largest financial market data vendor. Prior to Bridge, Mr. Kelly was a team leader of Media at Bloomberg Financial Markets, where he created Bloomberg Personal Magazine with an initial circulation of over 7 million copies monthly.

Latest posts by Timothy Kelly (see all)