As a p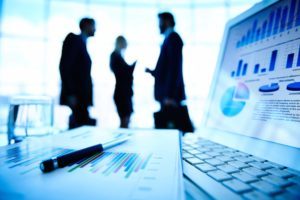 lan sponsor you are likely looking for a 401k advisor or other retirement plan advisor who can do multiple things professionally that are related to your company retirement plan. The roles and responsibilities of a plan sponsor are getting increasingly complex, so there are quite a few issues to be concerned about. However, between regulation, liability, performance of retirement savings investments and a host of other things, the most important thing is the actual participant or employee. This is where a plan advisor can be a critical partner.
Naturally, with a large plan, a plan advisor is almost a must-have. But that is not always the case, and in some instances, sponsors may not need to retain an advisor. Have you ever wondered what 401k plan advisors are concerned about?
At the National Association of Plan Advisors Summit (NAPA) in Las Vegas this week, many of the top advisors gathered to discuss the issues facing the retirement industry. 401kTV sat down and conducted interview with over 25 leading 401k plan advisors and 403b plan advisors to gain insight into the inner workings of companies and the individual advisors.
Of course the issue of regulation was a popular topic, however, when I spoke personally with  (almost 25 advisors), almost unanimously, the main goal of the 401k advisor was the well-being and retirement readiness of their clients and the employees. It was interesting that regulation was not their main concern. Far-removed from the public image of the "Wall Street Banker", plan advisors are largely a group of individuals who have spent years (many even decades) toiling with the goal of getting people ready for retirement. That's because most advisors are not Wall Street Bankers. They are more like educators than financial service professionals.
I was struck by the intense level of on-going education that advisors pursue and the level of specialization that has developed within the industry. There are advisors who specialize in servicing manufacturing companies, private, family-owned businesses, service industries, and many more. Even more impressive was the level of personalization that many great advisor deliver to their clients. I was equally impressed that in discussing their challenges, they often spoke about the employees they service by name. Many of the NAPA attendees know company employees and their families personally.
Advisors are a unique and well-educated group. Finding the right advisor can mean the difference in having a retirement plan, and having a successful one, and the divide between the two is very wide according to many studies. When choosing a 401k plan advisor, you may just want to listen what is important to them as well as discussing what is import to your plan. It is likely that you can find the right advisor for your company this way.

Tim Kelly is the Founder of ForexTV. Since its inception in 2003, ForexTV has been a global leader in forex news and has expanded its news coverage to multiple industries. ForexTV is now one of the most recognized brands in global financial news. Mr. Kelly was also the creator and founder of Retirement Intelligence.

Mr. Kelly is an expert in online marketing, search engine optimization, content development and content distribution. He has consulted some of the top brokerages, media companies and financial exchanges on online marketing and content management including: The New York Board of Trade, Chicago Board Options Exchange, International Business Times, Briefing.com, Bloomberg and Bridge Information Systems and 401kTV.

He continues to be a regular market analyst and writer for ForexTV.com. He holds a Series 3 and Series 34 CFTC registration and formerly was a Commodities Trading Advisor (CTA). Tim is also an expert and specialist in Ichimoku technical analysis. He was also a licensed Property & Casualty; Life, Accident & Health Insurance Producer in New York State.

In addition to writing about the financial markets, Mr. Kelly writes extensively about online marketing and content marketing.

Mr. Kelly attended Boston College where he studied English Literature and Economics, and also attended the University of Siena, Italy where he studied studio art.

Mr. Kelly has been a decades-long community volunteer in his hometown of Long Island where he established the community assistance foundation, Kelly's Heroes. He has also been a coach of Youth Lacrosse for over 10 years. Prior to volunteering in youth sports, Mr. Kelly was involved in the Inner City Scholarship program administered by the Archdiocese of New York.

Before creating ForexTV, Mr, Kelly was Sr. VP Global Marketing for Bridge Information Systems, the world's second largest financial market data vendor. Prior to Bridge, Mr. Kelly was a team leader of Media at Bloomberg Financial Markets, where he created Bloomberg Personal Magazine with an initial circulation of over 7 million copies monthly.

Latest posts by Timothy Kelly (see all)