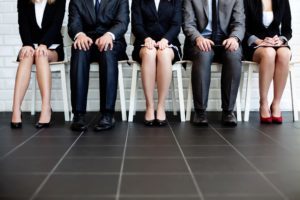 What is Retirement Plan Auto Portability? Retirement Plan Auto Portability is the concept of rolling-over employee retirement accounts when an employee leaves a company and starts to work for another company with a qualified retirement plan.
The Employee Benefit Research Institute (EBRI) estimates that if Americans were able to effortlessly, automatically roll their 401(k) balance over to a new employer every time they switch jobs, they would have an additional $2 trillion in retirement savings by age 65. The total value of American's retirement savings is approximately $14 Trillion. This is a massive sum of money and it has prompted a movement among public and private groups to address this issue.
Considering that roughly 50% of American workers do not participate in a company-sponsored retirement plan (either by choice or because it's not offered by the employer), this makes the $2 Trillion transition loss even more profound.
Why is portability an issue?
Mobile Workforce: America's workforce is more mobile than ever before, changing jobs, on average, over 7.4 times during their working career, resulting in an estimated 13.6 million annual job-changers with retirement accounts.
Explosion of Small Accounts:
Over 5 million of these participants (28% of annual job changers) have less than $5,000 in their account and are subject to a mandatory distribution from their former retirement plan into a Safe Harbor IRA.
An additional 2 million participants (18% of annual job changers) have less than $15,000 in their account at the time of their job change.

Adverse Outcomes: Small-balance, job-changing participants are making poor decisions, creating adverse consequences for their retirement savings and readiness.
While portability may seem like a larger problem outside of the control or influence of individual plan sponsor, all companies will experience a significant employee turnover based on the figures above. So the issue of auto portability has a very direct and profound effect on a sponsor's ability to help employees reach optimum outcomes for retirement.
"Auto portability is needed now more than ever to help tens of millions of hardworking Americans improve their retirement readiness," says Spencer Williams, president and CEO of Retirement Clearinghouse. Mr. Williams is an occasional contributor to 401kTV and is a participant in the video below.


Tim Kelly is the Founder of ForexTV. Since its inception in 2003, ForexTV has been a global leader in forex news and has expanded its news coverage to multiple industries. ForexTV is now one of the most recognized brands in global financial news. Mr. Kelly was also the creator and founder of Retirement Intelligence.

Mr. Kelly is an expert in online marketing, search engine optimization, content development and content distribution. He has consulted some of the top brokerages, media companies and financial exchanges on online marketing and content management including: The New York Board of Trade, Chicago Board Options Exchange, International Business Times, Briefing.com, Bloomberg and Bridge Information Systems and 401kTV.

He continues to be a regular market analyst and writer for ForexTV.com. He holds a Series 3 and Series 34 CFTC registration and formerly was a Commodities Trading Advisor (CTA). Tim is also an expert and specialist in Ichimoku technical analysis. He was also a licensed Property & Casualty; Life, Accident & Health Insurance Producer in New York State.

In addition to writing about the financial markets, Mr. Kelly writes extensively about online marketing and content marketing.

Mr. Kelly attended Boston College where he studied English Literature and Economics, and also attended the University of Siena, Italy where he studied studio art.

Mr. Kelly has been a decades-long community volunteer in his hometown of Long Island where he established the community assistance foundation, Kelly's Heroes. He has also been a coach of Youth Lacrosse for over 10 years. Prior to volunteering in youth sports, Mr. Kelly was involved in the Inner City Scholarship program administered by the Archdiocese of New York.

Before creating ForexTV, Mr, Kelly was Sr. VP Global Marketing for Bridge Information Systems, the world's second largest financial market data vendor. Prior to Bridge, Mr. Kelly was a team leader of Media at Bloomberg Financial Markets, where he created Bloomberg Personal Magazine with an initial circulation of over 7 million copies monthly.

Latest posts by Timothy Kelly (see all)