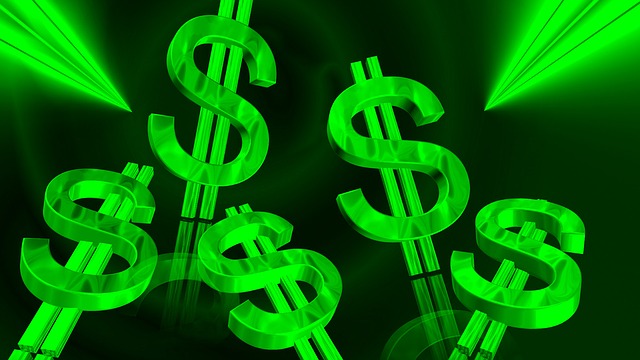 A study of business credit approvals shows older entrepreneurs get a higher percentage of loans.
A study conducted by business credit aggregator and technology provider, Biz2Credit shows those business owners in their 30's and 40's made-up the majority of those business people applying for business credit. Biz2Credit analyzed over 32,000 loan applications from June 2016 to June 2017 and found that 59% of applicants were in their 30's and 40's. That group accounted for 49% of the approvals.
The study also revealed that entrepreneurs in their 50's, which made-up 18% of the applications accounted for 26% of approvals.

"The older applicants had the longest established companies in age of business (51 months), which is more than four years, " said Rohit Arora, CEO of Biz2Credit, one of the country's leading small business finance experts. "Since banks typically want to see at least three years of financial data when making funding decisions, our study confirms that established businesses with higher annual revenues are more likely to be approved for loans than newer companies owned by younger applicants."
Those applicants over 60 years of age constituted only 8% of potential borrower, but their approval rate was highest at 30%. At the other end of the spectrum, Millennials (20-29) made-up 16% of applicants and had the lowest approval rate at only 9%.
Playing a major role in the approval rates were that average personal credit scores for the respective groups were higher with age, so the results were somewhat intuitive.
The study also looked at the proposed use of proceeds from business credit applications. The biggest difference between the applicants of different age groups found that those 20-29 intended to purchase equipment, while every other age demographic represented in the study prioritized the use of proceeds for "working capital". Additionally, those aged 40-49 were more inclined than any other group to use their loan proceeds to purchase another business.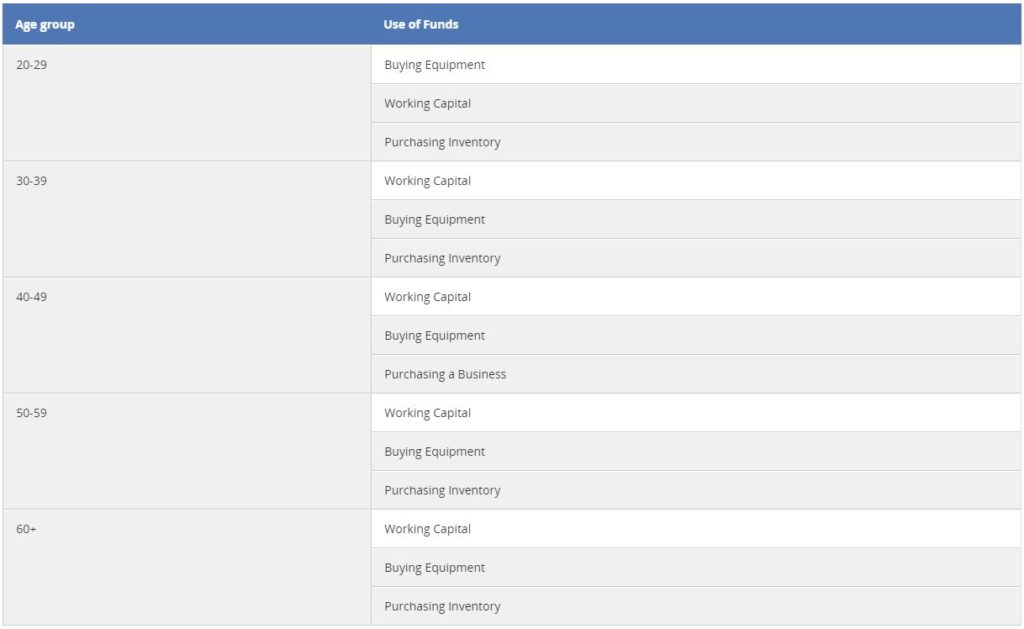 Tim Kelly is the Founder of ForexTV. Since its inception in 2003, ForexTV has been a global leader in forex news and has expanded its news coverage to multiple industries. ForexTV is now one of the most recognized brands in global financial news. Mr. Kelly was also the creator and co-founder of 401kTV where he served as Managing Editor until April 2017.

Mr. Kelly is an expert in online marketing, search engine optimization, content development and content distribution. He has consulted some of the top brokerages, media companies and financial exchanges on online marketing and content management including: The New York Board of Trade, Chicago Board Options Exchange, International Business Times, Briefing.com, Bloomberg and Bridge Information Systems and 401kTV.

He continues to be a regular market analyst and writer for ForexTV.com. He holds a Series 3 and Series 34 CFTC registration and formerly was a Commodities Trading Advisor (CTA). Tim is also an expert and specialist in Ichimoku technical analysis. He was also a licensed Property & Casualty; Life, Accident & Health Insurance Producer in New York State.

In addition to writing about the financial markets, Mr. Kelly writes extensively about online marketing and content marketing.

Mr. Kelly attended Boston College where he studied English Literature and Economics, and also attended the University of Siena, Italy where he studied studio art.

Mr. Kelly has been a decades-long community volunteer in his hometown of Long Island where he established the community assistance foundation, Kelly's Heroes. He has also been a coach of Youth Lacrosse for over 10 years. Prior to volunteering in youth sports, Mr. Kelly was involved in the Inner City Scholarship program administered by the Archdiocese of New York.

Before creating ForexTV, Mr, Kelly was Sr. VP Global Marketing for Bridge Information Systems, the world's second largest financial market data vendor. Prior to Bridge, Mr. Kelly was a team leader of Media at Bloomberg Financial Markets, where he created Bloomberg Personal Magazine with an initial circulation of over 7 million copies monthly.

Latest posts by Timothy Kelly (see all)