Press Release Distribution Service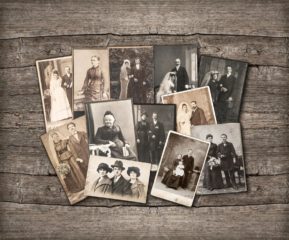 History of Press Releases
Let's start with the concept of a press release. A traditional press release is an announcement by a company or organization announcing a development, product or service. The original concept behind a press release was to alert journalists about a certain topic in the hope that it would spark interest or lead to a feature story.
Press releases also became mandatory in the financial services business and among publicly-traded companies who were compelled by regulators to make certain announcements and disclosures to the public about their businesses. These were known as disclosure requirements. Regulators identified certain wire services and news companies as acceptable venues for distributing this information. The large press release companies now handle massive amounts electronic press releases. If that pertains to your business, then you will likely need to continue to pay for this service. For everyone else, there is a better, more valuable and efficient way to do this.
A Change in the Way the World Consumes Information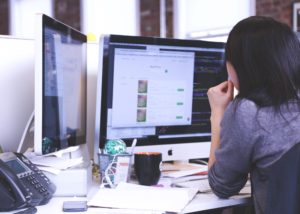 Today, Google processes 3.5 Billion searches each day. Searching for information on Google is the way the world finds what they are looking for, quickly and specifically. This includes professionals, consumers, journalists and investors. They are all on Google searching for information, all day, every day.
It is no longer necessary for companies or organizations to pay hundreds of dollars for a limit of 300 words to distribute a single press release to a general audience. A typical newswire from a wire service contains hundreds (if not thousands) of press releases every day. Why compete with thousands of other stories to a limited audience when you can take your message to an unlimited audience and let them find you? If your story is displayed first in a very specific keyword search on the search engines, the people you want to find it…will find it. That's a fact.
Create A Community Not A Press Release
Gone are the days when journalists sit around scouring the wire services for story ideas. Today's journalists are increasingly Millennials, they are out on the web and in social media digging-up their stories, we know…we have consulted some of the largest media companies in the world.
ForexTV Content Distribution Services gives you the power to create a body of content that grows in influence because you get a virtual segment on the ForexTV site. The more you post about your topic, the more SEO power you can harness.
You have full control and can insert your own links, social media badges, conduct polling, offer subscriptions, offer premium content for a fee and many other features to engage your audience. ForexTV turns a single press release into a virtual event. This is not your father's press release.
ForexTV Content Distribution allows your organization to harness its SEO power and take your message directly to the end-user. Unlimited access and guaranteed results…all for one low, monthly rate of $99.
Post as many releases as you wish each month using our simple upload and optimization tools.