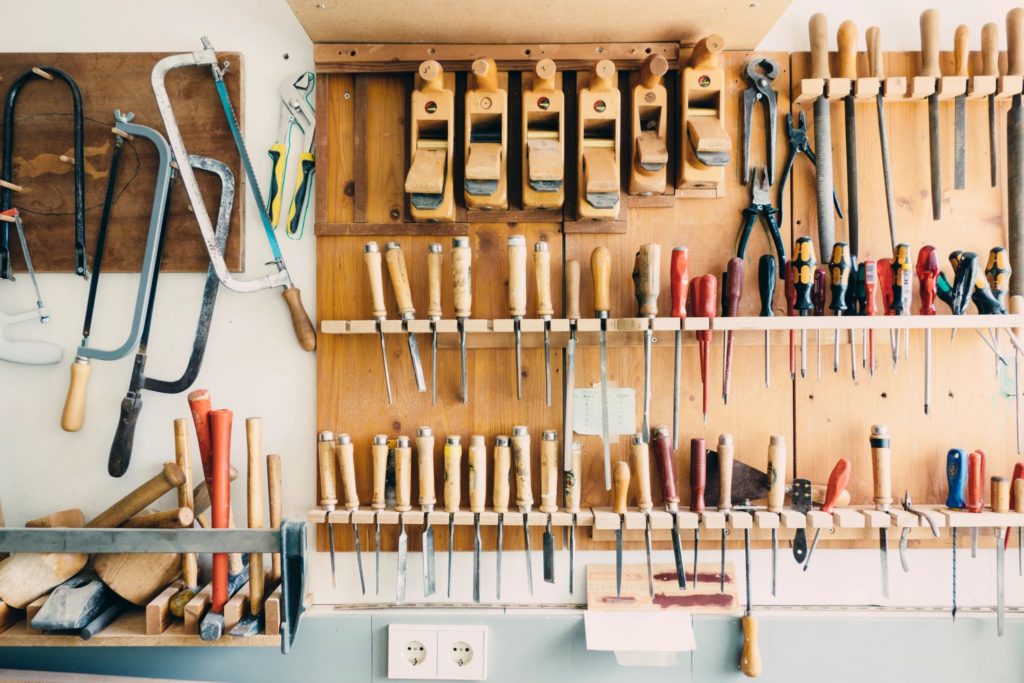 tweet
Follow @tkforextv
Can Your Small Business Compete in the Digital World?
Small Business Digital Marketing is an awe-inspiring concept, that's not news. But few business concepts can simultaneously evoke such a sense of profound expectation…and fear almost simultaneously. By now, even small business owners and the most hardened, old analogue dinosaurs understand that the world shops online. But seen through the lens of a small business owner, the world of digital marketing can be a daunting prospect. Fact is, despite the global reach of digital marketing, online marketing can deliver a powerful return on investment for the small business owner, if used correctly.
Micro Markets and Peer Recommendations
Let's consider the following:
72% of consumers who did a local search visited a store within five miles. (WordStream, 2016)
30% of mobile searches are related to a location. (Google, 2016)
28% of searches for something nearby result in a purchase. (Google, 2016)
Local searches lead 50% of mobile visitors to visit stores within one day. (Google, 2014)
78% of local-mobile searches result in offline purchases. (Search Engine Land, 2014)
(Source: https://www.hubspot.com/marketing-statistics)
In particular, social media drives billions in commercial value to small businesses each year. A social media community group can comprise up to 65% of the local adult population according to Pew Research Center. Social media, in particular peer recommendations, in social media are a major factor in driving purchasing trends.
With all those locals chatting with each other, how does a business owner enter the discussion? Members sharing experiences, voicing opinions and making thumbs-up and thumbs-down proclamations about local businesses all day, every day. Are you sure you are ready for this? Make no mistake; it is a double-edge sword, so to speak. Social media can make or break a small business. There is a lot at stake.
The first instinct for businesses entering the digital marketing arena is to advertise. Facebook banner ads and Google Advertising are some of the lowest-cost ways to place a banner with local targeting. For a business owner, it's a safe play. You buy ad space, you design an ad, and it says what you want it to say (and nothing more)…and you pray that people: 1) notice it, 2) read it, and 3) respond to it. That unfortunately is a lot to ask for from today's online consumers. Admittedly, it is a low-risk tactic, but the upside is also very limited. The traditional banner ad is going the way of the analogue dinosaur as well. The likelihood of someone clicking on your ad, going to your web site and reading about your services, then buying your product is slim. So what to do now?
Educate, educate, educate
There was a time when people relied predominantly on advertisements (like in a local newspaper) to make local purchasing decisions. That time has long since passed, and it's not likely to return again in our lifetime. That is actually the good news because that relic of modern advertising was incredibly expensive and inefficient. Even better news, digital marketing can be incredibly inexpensive and highly efficient.
Understanding behavior and how consumers arrive at purchasing decisions is the key to online marketing success. Today's consumer has a highly predictable purchase cycle. That journey is guided by phases of online research and peer recommendations. A business-owner can inject themselves successfully in both of these phases by following a plan of patience and prudence.
Online buyers generally will go through three phases in the buying cycle.
Awareness stage. This is the point where a consumer becomes aware that they have a problem, need or opportunity that they wish to address.
The second phase is the Consideration stage where they will research the issues associated with their problem, need or opportunity,
The third phase is the Decision stage, where the consumer compares options and alternatives and moves towards their preferred product or service.
So how does a small business participate in this process and market to consumers along the buying journey?
Awareness-stage marketing is about laying a foundation that mirrors, but supports the consumer's discovery of their issue. An example of an awareness-stage marketing plan can be illustrated by a fictional local Hardware store that wants to drive more traffic for spring household projects and has to compete with the large home improvement warehouse stores.
The hardware store owner may publish a series of home improvement project articles highlighting do-it-yourself projects done by local residents and posted to local social media groups. These articles are likely to be shared if they demonstrate projects simply and effectively. It has to be good, strong content that truly educates. Also, because it highlights local residents, it would represent an implied endorsement by those featured in the article (peer endorsement).
On the article pages of the Hardware Store website, the owner can offer additional tips via email newsletter (collecting email addresses). Do this consistently and your list will grow.
Consideration-stage marketing could involve escalating the do-it-yourself theme by conducting a live workshop either in person or on live, social media video. For example, the shop owner could demonstrate how to install a brick patio, maybe along with a local mason and take live questions from attendees or viewers; once again collecting viewer data and contact information. And the video can be archived for a content library on the Hardware store web site.
Notice that at this point, the shop owner has not tried to sell anything; he or she is just educating consumers on the products and process of installing a brick patio. Make no mistake; at this point the consumers will be making an association between their project and the Hardware store (and its owner). If that consumer has followed your process to this point, you have likely built trust and credibility (the two most important factors driving purchase decisions).
Decision stage marketing (selling stage) involves making a direct solicitation to the potential customer. Now that the shop owner has enough information about what the consumer is interested in, their contact information, built trust and confidence, they can make a tailored sales pitch to a targeted audience, right in their own community.

Latest posts by Timothy Kelly
(see all)