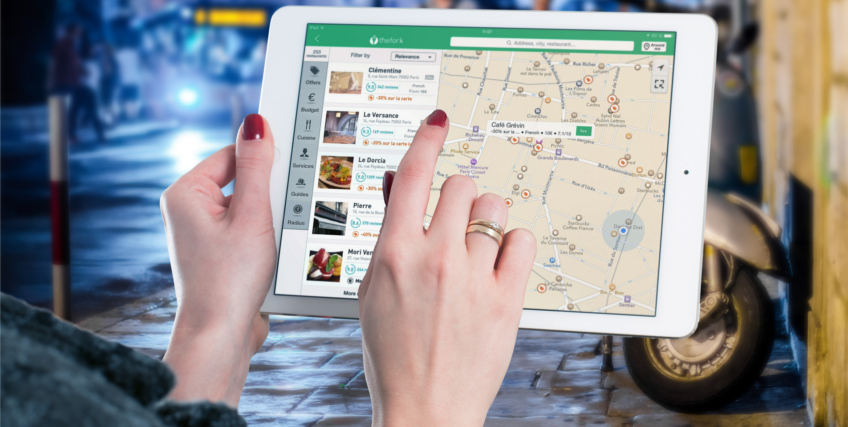 It's essential that entrepreneurs in the digital age know how to manage their Google My Business profile.
By Megan Zheng – Google My Business is essential for entrepreneurs looking to improve their local search engine optimization. The service is free, and knowing how to manipulate your profile will allow your website to appear higher in the local search results. Google has placed increased visibility around local listings, so there's a massive potential for small businesses to capitalize on this. Here are some steps entrepreneurs can take to ensure their businesses rank high in the search engine results.
Claim Your Listing
Many entrepreneurs skip this important step, but it's the first thing you should do if you want to show up higher in local search engine results. Make sure the phone number affiliated with your small business is a local number that matches the one displayed on your business's landing page. Also, double check that all the information on your page is accurate, from the store hours to the address. You don't want to direct potential customers to the wrong place at the wrong times.
Check the Images
Which business images are you using? Make sure they're high-resolution, professional-looking images. If the ones you currently have displayed are sub-par, consider replacing them with better pictures. As they say, a picture speaks a thousand words, and many people's first impression of your company will be based off these images.
Choose Specific Categories
When choosing the categories which your business will fall under, be as specific as possible. For example, if you own an organic grocery store, you'll be far more likely to show up high on the search engine results if you list your category as "Fresh Organic Groceries" rather than simply "Shop" or "Food."
Create Listings on Other Sites
Create listings for your small business on sites like Yelp, Bing, and Yahoo. Having a presence on these sites can also affect how high you rank in Google. Make sure your information and pictures on these sites are also professional, accurate, and up-to-date.
Bring in a Google-Certified Photographer
To give potential customers an in-depth take on your small business, consider bringing in a Google-certified photographer to shoot an Indoor Street View tour of the premises. It adds a personal touch to your small business and really brings viewers directly into the inner workings on your company. It's more personal than simply slapping some images on your profile.
Ranking high on Google requires dedication and a basic knowledge of search engine optimization. If you don't have the talent in-house to manage SEO, you may want to try to hire someone to come in and help.

Tim Kelly is the Founder of ForexTV. Since its inception in 2003, ForexTV has been a global leader in forex news and has expanded its news coverage to multiple industries. ForexTV is now one of the most recognized brands in global financial news. Mr. Kelly was also the creator and founder of Retirement Intelligence.

Mr. Kelly is an expert in online marketing, search engine optimization, content development and content distribution. He has consulted some of the top brokerages, media companies and financial exchanges on online marketing and content management including: The New York Board of Trade, Chicago Board Options Exchange, International Business Times, Briefing.com, Bloomberg and Bridge Information Systems and 401kTV.

He continues to be a regular market analyst and writer for ForexTV.com. He holds a Series 3 and Series 34 CFTC registration and formerly was a Commodities Trading Advisor (CTA). Tim is also an expert and specialist in Ichimoku technical analysis. He was also a licensed Property & Casualty; Life, Accident & Health Insurance Producer in New York State.

In addition to writing about the financial markets, Mr. Kelly writes extensively about online marketing and content marketing.

Mr. Kelly attended Boston College where he studied English Literature and Economics, and also attended the University of Siena, Italy where he studied studio art.

Mr. Kelly has been a decades-long community volunteer in his hometown of Long Island where he established the community assistance foundation, Kelly's Heroes. He has also been a coach of Youth Lacrosse for over 10 years. Prior to volunteering in youth sports, Mr. Kelly was involved in the Inner City Scholarship program administered by the Archdiocese of New York.

Before creating ForexTV, Mr, Kelly was Sr. VP Global Marketing for Bridge Information Systems, the world's second largest financial market data vendor. Prior to Bridge, Mr. Kelly was a team leader of Media at Bloomberg Financial Markets, where he created Bloomberg Personal Magazine with an initial circulation of over 7 million copies monthly.

Latest posts by Timothy Kelly (see all)