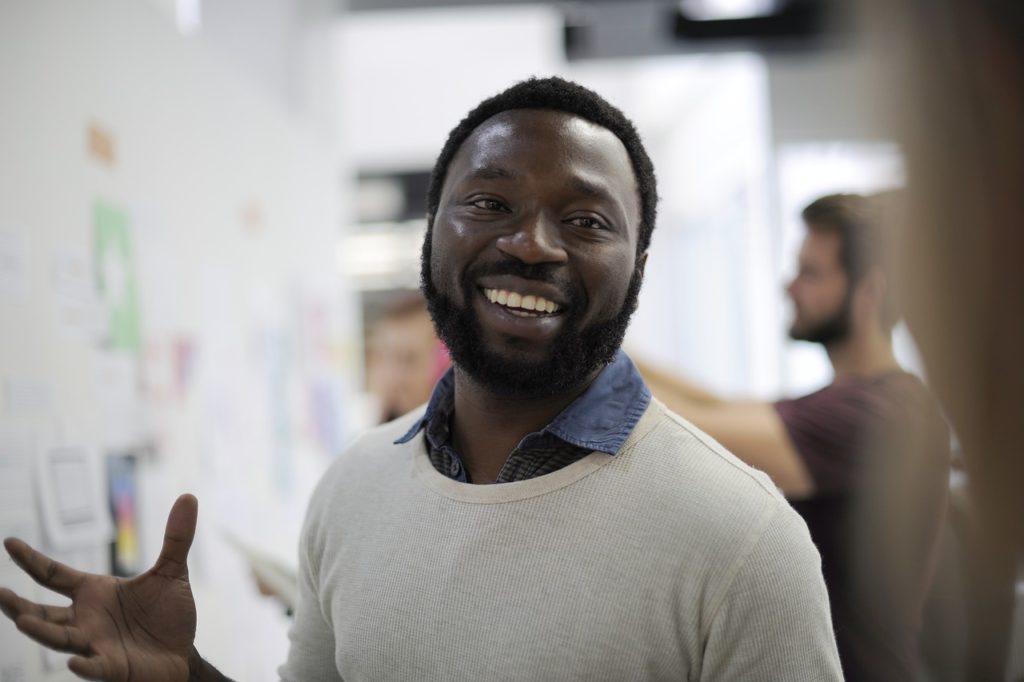 Small Business Owners and SBA Loans
Small business owners in the U.S. are the quintessential dreamers. But without capital to make those dreams come true, entrepreneurs may as well stay asleep. For those who will not be denied, an SBA loan may unlock the path to fulfilling the dream.
Getting business credit is essential to starting and sustaining a small business. Understanding how Small Business Administration or "SBA loan" works is a good first step. Here are the top 6 things small business owners should know about getting an SBA loan to finance their business.
1. An SBA loan is given by a bank or other SBA-approved lender. The SBA will guarantee a portion of the loan amount given by the bank in the case of default. This guarantee to the lender was designed by the U.S. government to provide a greater incentive to lend to small businesses owners and their businesses by minimizing the risk of default.
In addition to the normal background, business and credit checks required by the lending institution, the SBA has guidelines set forth for qualifying for an SBA loan. Make no mistake, for small business owners, getting a guaranteed loan from the SBA is not easy and will take some time to process your application. You may expect to wait anywhere from 6-6 weeks and maybe longer to get a decision.
2. There are different types of SBA loans for varied businesses and purposes.
SBA 7(a) Loans
This is the most popular type of SBA loan program, The maximum amount can be as high as $5 million. A 7(a) loan is often referred to as a general purpose loan, meaning simply that small business owners can apply loan proceeds to a number of business expenses or purchases. It can be used for working capital, repaying or refinancing existing debt, acquiring another business, purchasing real estate, or buying equipment. A 7(a) is by far the most flexible type of SBA loan plan and hence its popularity.
CDC / SBA 504 Loans
A word About CDC's from the Small Business Administration:
"A Certified Development Company (CDC) is a nonprofit corporation that promotes economic development within its community through 504 Loans. CDCs are certified and regulated by the SBA, and work with SBA and participating lenders (typically banks) to provide financing to small businesses, which in turn, accomplishes the goal of community economic development.
There are over 260 CDCs nationwide each having a defined Area of Operations covering a specific geographic area. The area of operation for most CDCs is the state in which they are incorporated. "
The SBA 504 loan program is a quasi public/private collaboration support program. The way it works is the SBA will guarantee a portion of a loan made to a business by a non-profit CDC combined with a loan from a traditional lender. The program usually results in a long-term, low interest rate loan. The combined CDC/SBA 504 loan can be used for fixed assets such as commercial real estate or large capital expenditures such as heavy machinery.
SBA Microloan (aka "startup loan)
What is it?
The Small Business Administration (SBA) Microloan Program provides direct loans and grants to eligible non-profit micro lenders (intermediaries) so that they may provide micro-level loans, and business based training and technical assistance to start-up, newly established and growing small business concerns.
Essentially the SBA Microloan program is designed to allow small business owners to borrow smaller sums of money to start and/or grow a new company. Loans range from $500 to $50,000. Although not explicitly designated as such by the SBA, microloans are widely known to help women-owned businesses, minorities and veterans.
3. Qualifying for an SBA Loan
Eligibility requirements will vary from program-to-program. However there are 4 basic eligibility requirements to get a loan guarantee from the Small Business Administration:
i. You must be a registered business in your state and with local authority
ii. Your business must be located and have operations in the United States
iii. The business owner must have invested their own time and effort into the business
iv. The business must be able to prove they have exhausted all means of alternate financing options
The SBA generally will require companies be in business for more than two years, have over $100,000 in annual revenue, and the business owner to have a credit score above 620.
4. Increasing your Chances of Getting an SBA Loan
Like any other loan application, you want to be organized and have all of your documentation in order before applying for your SBA loan. Keep in mind, your SBA application must go through the lender (likely your bank) and the SBA. While these loans are the "holy grail" of loans due to their favorable terms and low rates, they are notoriously difficult to get.
Build Your Credit
Your personal credit score plays a major role in the determination of granting your business a loan. Time permitting (6-12 months in advance), try building your credit score. These include:
i. Checking your credit report and contesting all derogatory items. Creditors reporting delinquent or derogatory items on your report have 30 days to confirm such information once you contest it, or by law it must be removed by the credit agencies.
ii. Limit (do not stop) your use of existing credit.
iii. Pay your bills on time and pay down balances. Making minimum payments is not great and shows you may be at your limit to take on new debt. Pay more than the minimum if possible.
5. Create a Realistic Business Plan
Lenders and the SBA will require you to submit a business plan in consideration of granting you an SBA loan. Your business plan should outline your past two years of profit and loss (P&L) statements along with one or two year forecasts for P&L.
In addition, your business plan should outline your marketing plan, your management team and their related experience, some industry analysis on market size, growth forecasts and competition.
Finally, use your business plan to show how you will use the proceeds of the loans and how that will enhance your business and result in more revenue, which is ultimately a reflection on your ability to repay the SBA loan.
6. Offer Collateral
Using an existing asset that you or the business own as collateral could ultimately be the most significant factor in getting a loan.
Collateral is a binding agreement to forefeet that asset in the event that you default on the loan. In this case, the lender would have the legal right to seize the collateral and sell it to repay the loan. Common types of collateral consist of real estate, inventory, equipment, etc.

Latest posts by Timothy Kelly
(see all)