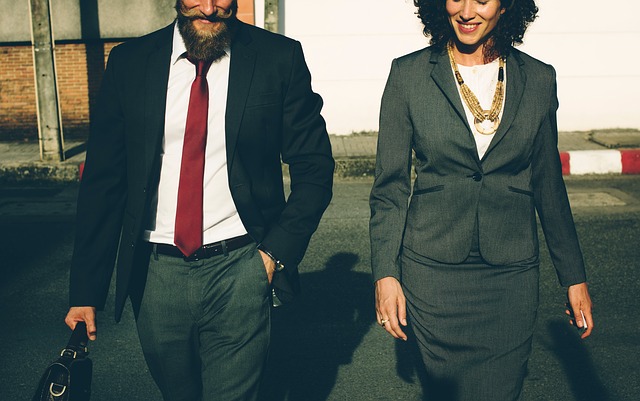 Business Loans For Women Continue to Lag Male Counterparts
It's October –  and the National Women's Business Council points out that it is National Women's Small Business Month.
"National Women's Small Business Month is a time to recognize and applaud the talented, dedicated and driven women whose entrepreneurial spirit helps drive our nation's economy forward.  Women's entrepreneurship has evolved from a growing trend to an inarguable contributor to the economic success, job growth and innovative backbone of this country," said Carla Harris, Chair of the National Women's Business Council in a statement earlier in the month.
Since the recession, there has been a surge in the number of women-owned firms.
"The 2016 State of Women-Owned Businesses Report," commissioned by American Express OPEN and released earlier this year, noted that at the end of last year, there were 11,313,900 women-owned businesses in the United States.
"Between 2007 and 2016, the number of women-owned firms increased by 45%, compared to just a 9% increase among all businesses. Therefore, over the past nine years, the number of women-owned firms has grown at a rate fully five times faster than the national average," the report said.
"Women are now the majority owners of 38% of the country's businesses, up from 29% in 2007. These firms employ 8% of the nation's private sector workforce – up from 6% nine years ago – and contribute 4% of the nation's business revenues, a share that has not changed over the past 20 years," the report said.
With these statistics, it might be assumed that a female entrepreneur with a solid plan for a new business would not have a problem find a small business loan, but this is always not the case.
Small business loan approval rates are 15-20% lower for women-owned companies than those for businesses owned by men, according to Biz2Credit's Analysis of Women-Owned Businesses.
"Additionally, revenue and credit scores are lower and operating costs are higher," Biz2Credit said.
Part of the problem is that lenders are used to dealing with men and have less experience and therefore trust with women.  The bottom line is that business loans for women are lower across the board. According to the New York Federal Reserve's Small Business Credit Survey, released in April, of the 10,303 responses from employers in 50 states and the District of Columbia, 65% of firms were male-owned, 20% female-owned and 15% had equal ownership in 2016.
Still, there are signs of progress. The U.S. Small Business Administration announced Oct. 13 that "lending to women-owned businesses (both majority and minority owned) grew in total dollar and volume" in fiscal year 2017.
"FY17 lending exceeded $7.5 billion, an increase of $298 million from FY2016" for the SBA's 7(a) Loan Guarantee Program designed to help entrepreneurs start or expand their small business and "FY17 504 lending to women-owned businesses reached $955.2 million, a $277 million increase over the previous fiscal year," the SBA said. The SBA's 504 Loan Program "provides approved small businesses with long-term, fixed-rate financing used to acquire fixed assets for expansion or modernization. "

Latest posts by Timothy Kelly
(see all)