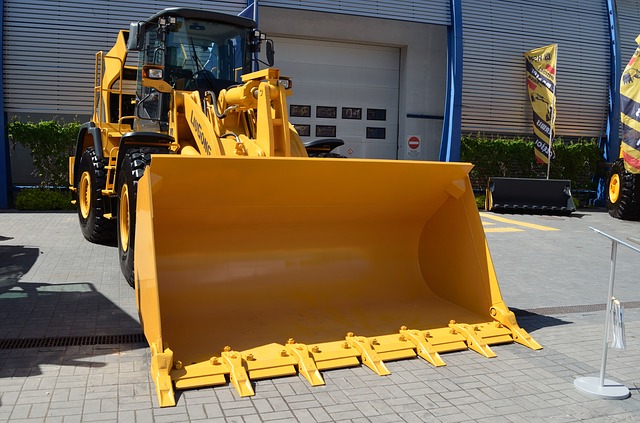 What Small Businesses Need to Know About Equipment Loans & Equipment Financing
Equipment loans are financial tools designed to help businesses buy, repair, replace, or upgrade equipment.  This can cover everything from medical and dental equipment to large commercial vehicles to computers and phone systems.  A loan is a borrowing agreement for a sum of money to purchase a piece of equipment, with a fixed term, fees, interest, and a well-defined payment schedule.
Every lender will have their own policies and terms, but loans usually will be issued to finance around 80% of the cost of a piece of equipment, with most requiring a down payment to cover the rest.  This means that fees, additional taxes or delivery charges must be handled by the buyer.  Much like financing a car, you actually own the equipment from day one, using that item as collateral for the loan.  Banks will sometimes have limitations on the types of equipment they will issue loans for, especially if there is a question of the collateral type and long-term value.  Depending on the credit of the borrower, a bank may require additional collateral beyond the equipment itself, which could be anything from other equipment to accounts receivable for that business.  Banks issue equipment loans with a well-defined term, meaning the payments are spread over a set period of time.
Equipment financing is a specific type of small business loans designed for purchases of high ticket items, including vehicles, heavy duty machinery, computers and software, restaurant and catering equipment, desks and office furniture, and other types of business equipment. When applying for credit, entrepreneurs can use the new equipment as collateral for the financing. In fact, some companies can finance up to 100% of the value of the equipment, while the lenders will set the term of the loan to be the same length of time as the expected useful life of the equipment.
Lenders will look at the business owner's personal credit score, business credit score, length of time in business, and cash-flow. Interest rates for equipment financing will be based on creditworthiness of the company, history of making timely payments, cash flow, amount of money sought, and other factors. Rates typically fluctuate between 8% and 30%.
The majority of small business owners do not have enough money sitting in a bank account to purchase equipment. Thus, they have to look for equipment loans from banks and other lenders. Borrowers should be prepared to provide the following documents when applying for financing:
P&L documents and balance statements,
Three years of business tax returns.
Credit score
Quotes from vendors for the equipment – be sure to get quotes from multiple vendors in order to find the best price.
Even though the cost of equipment can be in the tens of thousands of dollars, the investment often can pay dividends quickly. When Harry Singh of Lotus Exim Granite and Marble in Elmwood Park, NJ, needed to expand his fleet of trucks, he sought equipment financing. The business owner's revenue has gone up 100% since adding a new vehicle to his fleet.
What if purchasing equipment is too much money for the business given its current situation?
Leasing can be an attractive option for companies that don't have enough money to purchase it outright. The biggest advantage to leasing is that you don't need a lot of money upfront, and the payments can be spaced out over time. Naturally, the long-term cost will be higher since less cash is provided upfront, but the lease payments are deductible as a business expense. Further, at the end of the lease, your company won't actually own the asset — unless the leasing agreement includes an option to buy.

Latest posts by Timothy Kelly
(see all)