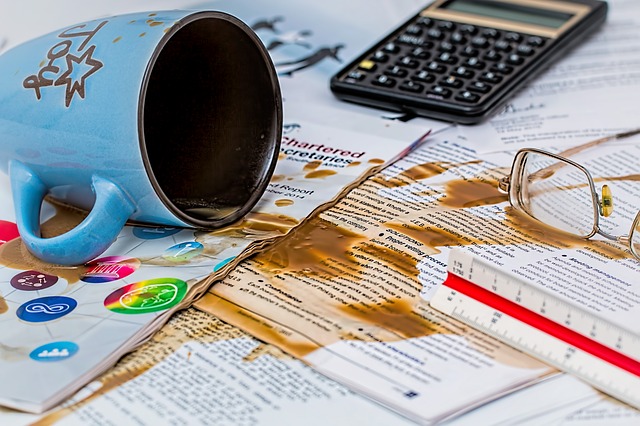 For a small business owner, running a small business can be like walking down a cluttered stairs in the dark, it's full of unseen hazards. There are so many things to think about and decisions to make; the pressure can cause you to make poor decisions that can hurt your potential for success, or at least set you back. No matter how steeped you are in business-ownership experience, you are bound to run into problems at some point.
"The key to your success is to quickly identify your mistakes, learn from them, and prevent the same mistakes from happening again," notes Mike Michalowicz, small business expert and author of "The Toilet Paper Entrepreneur." "Most business owners fall into the same traps. It's those mistakes which could make the difference between owning a successful and viable small business, or owning a money pit that could leave you in financial pain for years to come."
So, what are common mistakes owners make when starting and managing their small businesses? Alyssa Gregory is a small business expert and founder of Small Business Bonfire highlights the following mistakes to avoid:
Hanging-on to legacy technology: As small business owners, technology can provide new opportunities, help us do our work more efficiently and even help us save money. New technology may be intimidating, and require time to learn and understand, but an unwillingness to adapt to technological advances can hurt your business in the short- and long-term.
The Fear of Marketing: Marketing can take many forms from word of mouth referrals, to traditional advertising, to Internet marketing. There aren't any set rules when it comes to marketing; the best type of marketing for you depends on your business and your target audience. The mistake is assuming you don't need to market and that business will come to you.
Not Understanding the Value of Your Best Customers: One vital part of any successful marketing campaign is understanding who your ideal customer is. It's not enough to create a marketing budget and try a little bit of everything. You need to do market research to identify who you are trying to reach, where you can find them and how they will react to your marketing activities.
Not Committing: Starting a business requires a number of success-oriented character traits such as drive, dedication and a serious sense of commitment. Small business owners need to be willing to make sacrifices, put in the time necessary, and face challenges head-on if they want their businesses to be successful.
Overspending: Starting a business doesn't have to require a large investment, but some new business owners feel that they need to spend a lot to purchase the best of the best everything from marketing help, to equipment, to software. There are usually other, less expensive but equally viable options available, if you're willing to do the research. Creating and sticking to a business budget to curb overspending is always an excellent idea.
Underspending: Some small business owners who don't overspend fall on the other end of the spectrum and refuse to spend much of anything. While there are certainly ways to start and grow a business with limited funds, going too far and not investing any kind of capital in your business can severely limit your potential for success.
Being Too Controlling: A small business owner may be willing to learn how to be a jack-of-all-trades, but it doesn't have to be that way. Effective delegation can be one of the best ways for new small business owners to build their businesses, free up their time for business activities that require their unique expertise, and build a team positioned for future success.


We all make mistakes. The key is being aware of them and consistently working to make smart, well-informed decisions in your business. If you can do that, and remain resilient when you do make a mistake, success will be within your reach.

Latest posts by Timothy Kelly
(see all)