A Record Low Unemployment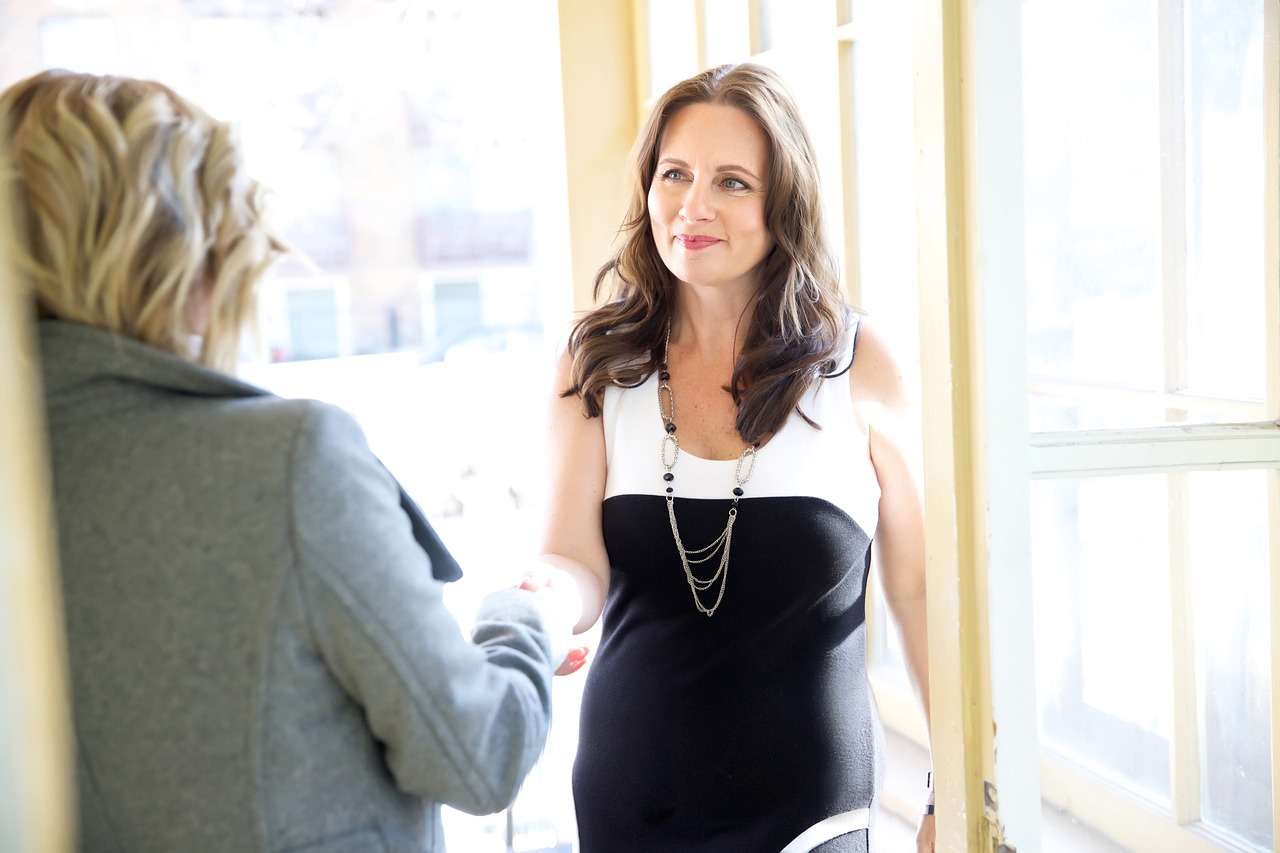 Hiring Workers in a Full Employment Environment
Employers in the U.S. continue to hire at a vigorous pace. It's estimated that 223,000 jobs were added in May to bring down the unemployment rate. Now, according to the Bureau of Labor Statistics, employers are advertising more jobs than there are people in the workforce. Hiring workers to fill open jobs is becoming increasingly difficult for businesses.
While this may seem like great news (and it is), there are some very serious challenges ahead for small businesses trying to hire new employees.
President Donald Trump expected a strong jobs report, and strong it was. May's unemployment rates show an  18-year low of 3.8 percent. This continues the streak of a decreasing unemployment rate, coming from 3.9 percent in April.
Black and Hispanics See Lowest Unemployment on Record
Additionally, this month's report shows the black unemployment rate hit its lowest since 1972 (the first year the government began keeping records), with 5.9% unemployment. Jobs are being added and it is impacting all Americans regardless of race. This is a big win for black Americans, especially when considering the March 2010 numbers, which was a high 16.8 percent unemployment. Hispanic unemployment is following a similar trend to its lowest levels on record.
Wages Still Relatively Low
Hourly wage workers are looking at an increase in pay, up 2.7 percent from last year. While a it was a modest rise, the pay increase is sub-par compared to past trends consistent with low unemployment levels. Still, it's a good start for the economy.
Herein lays the conundrum. With employment so robust, wages (and inflation) should be rising faster as employers must compete for workers and the economy heats-up. For some unforeseen reason, that is not happening.
All sectors of the economy are showing increases in employment. This means the low unemployment rate is reaching across all Americans. But with such a low number of people looking for jobs, could employers be struggling to fill positions?
How Businesses are being impacted
 The unemployment rate encompasses people who are unemployed as well as currently looking for jobs. With the unemployment rate at 3.8 percent, some are arguing that the number is actually too low.  From a macroeconomic perspective, "full employment" is technically around a 5% unemployment rate. In any case, Human resource professionals are increasingly talking about the difficulty of hiring workers to fill open positions.
Companies are becoming increasingly worried about the difficulty of getting jobs filled. With such a low jobless rate, there's a struggle to fill jobs. The recent months have shown a record high number of open positions within businesses. If your small business needs to increase its workforce, you may encounter some difficulty finding the workers to do so.
According to Stephanie Flank, Senior Vice President & Director of Human Resources at Biz2Credit, "Low unemployment rates combined with increasing importance by candidates of employer brand makes recruiting more difficult.  As a result, it takes longer to fill openings due to a lack of qualified candidates.  It is safe to say that we are currently in a very candidate-driven market."
One issue with low unemployment comes from a key economics principle called slack. Slack is the U6-total unemployment numbers (which encompasses all types of unemployed workers) minus the U3-which is the simple total unemployment figure. Essentially, the output gap of the economy becomes less efficient when more people are employed. When the output gap is positive, resources are overused, which make them less efficient. On the other hand, when the output gap is negative, resources are actually underutilized.
This is generally due to resources being spread thinly throughout a large number of people working. When unemployment is higher, the resources at use-or workers employed-are being used at a more efficient rate. Thus, it can be argued that the economy is at an inefficient level in its current state.
Workers are becoming more expensive
 With the unemployment rate at a record low, employers are going to have to work harder than ever to get workers on board. That means that as a business owner, you may have to increase wages to attract workers to fill much-needed positions. As a small business, this can be detrimental to profits. Whereas larger firms will be better able to accommodate this wage inflation, your small business may struggle to keep up.
Small businesses will need to compete on non-financial, intangibles such as: more intimate (and caring) work environment, work from home schedules and other incentives that would be a logistical challenge for larger companies.
Some small companies may look to get a business loan to increase staff. When companies can show growth that justifies the addition of new employees, the lending institutions see that situation as somewhat favorable. Borrowing during a business expansion should become more accessible.
While inflation is generally a positive thing, it can hurt certain industries. When wages inflate at a rate greater than natural inflation, there can be serious problems. This is especially true for a small business that doesn't have the margins to manage the costs of higher wages.
The talented worker pool will become much scarcer. This is where basic supply and demand laws come into effect. While in the past, it was a way more favorable market for employers, who got their pick of the litter, things are changing. No longer are people lined up fighting for a job. Talented workers are employed, so businesses will need to fight harder to employ good talent. It's now a buyer's market for workers, who have no shortage of options to take their talent to.
Another effect of rising wages for small businesses is the talent pool that you may be stuck hiring. If your margins are having trouble keeping up with wage inflation, your company may have to resort to a sub-par worker group. While this talent pool will be able to work with wages that are viable for your company, the productivity of the workers will likely be less than optimal.
The benefits of a low unemployment rate
 While there are a few downsides to an unemployment rate becoming too low, there are also enough upsides to make low unemployment an overall good thing. Your small business will thrive when your positions are all filled. And with so many companies hiring workers, consumers generally like to bring their money to the small businesses that support the workforce.
While we previously went through some of the ways in which efficiency is negatively impacted by low employment, the opposite is also true. When your business is fully staffed, there is a huge increase in demands being met. Companies are able to produce a better output each day and customer demands will be fully serviced. The distribution process will flow smoothly which means your business will likely be able to keep healthy relationships with both your buyers and suppliers.
Your company may also be enticed to expand operations. With your business in its current state being fully employed, there's going to be high confidence that the marketplace is in good shape. This means that if your business has room to grow (spoiler alert: there is no limit to business growth) then it might be time to strategize. If your margins are healthy, your small business could have a golden opportunity to expand its operations. Create foundations and hire more workers. There is no limit.
The economy is in an overall huge boom, which means people have more money to spend than ever. Consumers have more leverage than ever, which means they'll look to other factors to influence where they take their business. When buyers have leverage, a key decision maker in where they spend their money is which businesses are supporting the workforce. People want to support businesses that are providing jobs and getting more people in the workforce.

Latest posts by Timothy Kelly
(see all)