Shannon Streenz promoted to Executive Vice President and Chief Financial Officer
José Maldonado, President
Shannon Streenz, Executive Vice President and Chief Financial Officer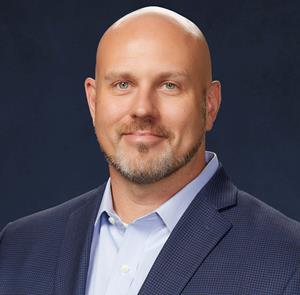 DALLAS, March 16, 2023 (GLOBE NEWSWIRE) — Associa, North America's largest community management firm, is pleased to announce the respective promotions of José Maldonado to president of Associa Capital, and Shannon Streenz to chief financial officer of Associa.
José Maldonado has been promoted to president of Associa Capital. In his new role, Maldonado will focus on mergers and acquisitions, developing external financial relationships and related capital market opportunities that facilitate continued growth of the company. Prior to joining Associa in 2012, Maldonado spent more than 20 years in Mexico working in the private equity and venture capital sectors, with a focus on service-related businesses and real estate. He has also previously held CEO and CFO roles with high-growth businesses competing in the property management, logistics, software development, and environmental sectors. Maldonado holds an MBA from the Babson College F.W. Olin Graduate School of Business.
Shannon Streenz has been promoted to executive vice president and CFO of Associa. In his new role Streenz will maintain and continue to strengthen the company's existing internal controls and accounting processes. He joined Associa in 2016 as senior vice president of client service operations and most recently served as chief operations officer for HOAM Ventures, an investment firm specializing in PropTech and real estate technology. Streenz holds a BBA in Accounting from the University of Texas at Tyler and an MBA in Finance from the University of North Texas. He is also a Certified Public Accountant in the state of Texas.
"I am grateful that our company has two visionary leaders like José and Shannon," said Associa CEO and founder, John Carona. "Both have played key roles in leading Associa through a period of tremendous growth and evolution. In their new positions, they will continue to help fortify our ongoing vision in the property management space."
About Associa
With more than 225 branch offices across North America, Associa is building the future of community for nearly five million residents worldwide. Our 11,000+ team members lead the industry with unrivaled education, expertise, and trailblazing innovation. For more than 43 years, Associa has brought positive impact and meaningful value to communities. To learn more, visit www.associaonline.com.
Stay Connected
Like us on Facebook: https://www.facebook.com/associa
Subscribe to the Blog: https://hub.associaonline.com/
Follow us on Twitter: https://twitter.com/associa
Join us on LinkedIn: http://www.linkedin.com/company/associa
Attachments
José Maldonado, President
Shannon Streenz, Executive Vice President and Chief Financial Officer
CONTACT: Tom Womack
Associa
214.272.4107
tom.womack@associaonline.com



Latest posts by GlobeNewswire
(see all)