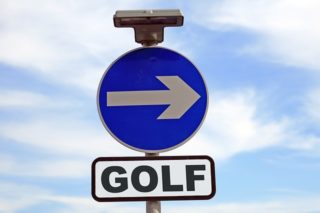 The allure of discount travel is pretty powerful. But is there really a "discount" in most discount travel sites? The answer is a bit disturbing.
When it comes to booking travel accommodations online, it can get confusing…so many travel sites, right?
Think again. Just four corporations now own most of the major online booking sites. Take a look at the incredible consolidation of online discount travel sites in the past few years.
This actually an older list (of parent companies) that is getting smaller and smaller each day as the competition to gobble-up on-line booking traffic gets more lucrative. Fact is, most of the online booking sites utilize the same search (and results) algorithms, so it appears that you are getting the best deal available if for instance, you visit: Expedia, Hotels.com, Hotwire, TripAdvisor, etc. The results will invariably be the same. This is no coincidence, it's a strategy. The corporations are giving the travel public the impression of choice where none exists.
The reason for this is that they can hold profit margin, let's say on a hotel stay for $149/night, when the traveler is convinced that's the best price. When in reality, that same hotel rate could be 20%-30% cheaper on a service like Glen Head Travel/Travellight which utilizes a multi-level marketing strategy to market its service as opposed to Expedia which spends many millions advertising to convince people to use only their sites.
There is one very definitive way to test this: go to Expedia and to the Glen Head Travel site and compare rates for the same hotel, on the same day for the same number of nights. There is one catch to using the Glen Head Travel site, a (free) registration is required (no credit card required for sign-up). However, there is a premium club membership option which offers deeper discounts and gives cash back for travel for you and your friends and family you refer (an MLM membership). However, this is not required to receive deep discounts on hotels and resorts.

Tim Kelly is the Founder of ForexTV. Since its inception in 2003, ForexTV has been a global leader in forex news and has expanded its news coverage to multiple industries. ForexTV is now one of the most recognized brands in global financial news. Mr. Kelly was also the creator and co-founder of 401kTV where he served as Managing Editor until April 2017.

Mr. Kelly is an expert in online marketing, search engine optimization, content development and content distribution. He has consulted some of the top brokerages, media companies and financial exchanges on online marketing and content management including: The New York Board of Trade, Chicago Board Options Exchange, International Business Times, Briefing.com, Bloomberg and Bridge Information Systems and 401kTV.

He continues to be a regular market analyst and writer for ForexTV.com. He holds a Series 3 and Series 34 CFTC registration and formerly was a Commodities Trading Advisor (CTA). Tim is also an expert and specialist in Ichimoku technical analysis. He was also a licensed Property & Casualty; Life, Accident & Health Insurance Producer in New York State.

In addition to writing about the financial markets, Mr. Kelly writes extensively about online marketing and content marketing.

Mr. Kelly attended Boston College where he studied English Literature and Economics, and also attended the University of Siena, Italy where he studied studio art.

Mr. Kelly has been a decades-long community volunteer in his hometown of Long Island where he established the community assistance foundation, Kelly's Heroes. He has also been a coach of Youth Lacrosse for over 10 years. Prior to volunteering in youth sports, Mr. Kelly was involved in the Inner City Scholarship program administered by the Archdiocese of New York.

Before creating ForexTV, Mr, Kelly was Sr. VP Global Marketing for Bridge Information Systems, the world's second largest financial market data vendor. Prior to Bridge, Mr. Kelly was a team leader of Media at Bloomberg Financial Markets, where he created Bloomberg Personal Magazine with an initial circulation of over 7 million copies monthly.

Latest posts by Timothy Kelly (see all)