Dr. Masood will be joining the group effective August 1, 2024, further enhancing the practice's care delivery to patients in Queens County.
Otolaryngologist Maheer Masood, M.D.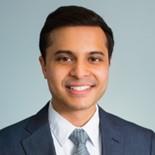 Tarrytown, New York, Sept. 15, 2023 (GLOBE NEWSWIRE) — ENT and Allergy Associates, LLP (ENTA) is pleased to announce the addition of Maheer Masood, M.D. to its esteemed team of physicians. Dr. Masood will be joining the group effective August 1, 2024, further enhancing the practice's care delivery to patients in Queens County.
As ENTA continues to develop new offerings and grow its footprint in the communities it serves, the recruitment of Dr. Masood signifies the practice's commitment to expanding its clinical ranks and ensuring a strong foundation of care.
Dr. Maheer Masood is an accomplished medical professional specializing in Otolaryngology-Head and Neck Surgery. He holds a Doctor of Medicine degree from the University of North Carolina at Chapel Hill School of Medicine, along with a Bachelor of Arts degree from the same institution. With extensive research experience, Dr. Masood has made significant contributions in areas such as Facial Plastic and Reconstructive Surgery, Rhinology and Skull Base Surgery, Pediatric Otolaryngology and Genetics, and Head and Neck Oncology. Currently serving as an Otolaryngology-Head and Neck Surgery Resident at the University of Kansas Medical Center, Dr. Masood is dedicated to providing exceptional patient care and advancing the field of Otolaryngology.
Dr. Masood will be joining a team of respected and highly skilled physicians at ENTA including otolaryngologists Andrew L. Blank, M.D., F.A.C.S., Tamekia Wakefield, M.D., Jason B. Wasserman, M.D., and allergist/immunologist Bora Kim, D.O. The collaboration of these specialists ensures that patients will receive comprehensive and personalized care tailored to their specific needs.
The practice is excited to announce that the Flushing Queens office, where Dr. Masood will be practicing, will open its doors in the fall of 2023. The office will serve as a hub for the merging of the existing Bayside and Auburndale offices, creating a state-of-the-art facility to deliver exceptional patient care.
The new clinical site in Flushing will consist of a variety of treatment amenities, including 16 exam rooms, one procedure room, four dedicated allergy rooms, a specialized speech therapy room, three audio booths, two rooms for hearing aid dispensing, and an Auditory Brainstem Response (ABR) / Electronystagmography (ENG) room.
"We are thrilled to welcome Dr. Masood to our team," expressed Steven Gold, M.D., Vice President and Chair of the ENTA Recruitment Committee. "Our ongoing pursuit of exceptional young talent has led us to Dr. Masood. We have full confidence that he will deliver high-quality care and create a positive patient experience."
To learn more about ENTA, find a local office or book an appointment, visit www.entandallergy.com or call 1-855-ENTA-DOC.
About ENT and Allergy Associates LLP:
ENT and Allergy Associates, LLP (ENTA) is the largest ENT, Allergy, and Audiology practice in the country, with over 300 clinicians practicing in over 50 clinical locations throughout New York and New Jersey. Each ENTA clinical office is comprised of world-class physicians who are specialists and sub-specialists in their respective fields, providing the highest level of expertise and care. With a wide range of services including Adult and Pediatric ENT and Allergy, Voice and Swallowing, Advanced Sinus and Skull Base Surgery, Facial Plastics and Reconstructive Surgery, Treatment of Disorders of the Inner Ear and Dizziness, Asthma-related services, Diagnostic Audiology, Hearing Aid Dispensing, Sleep and CT Services, ENTA Is able to meet the needs of patients of all ages. ENTA is also affiliated with some of the most prestigious medical institutions in the world, including The Mount Sinai Hospital, Montefiore Medical Center, Northwell Health and Cooperman Barnabas Medical Center. Each year ENTA physicians are voted 'Top Doctor' by Castle Connolly, a true testament to the exceptional care and service they provide to their patients. 
Attachment
Otolaryngologist Maheer Masood, M.D.
CONTACT: Jason Campbell
ENT and Allergy Associates, LLP
9149842531
karluna@entandallergy.com



Latest posts by GlobeNewswire
(see all)