Expertise a boon to renovations and future acquisitions
E&S Ring Management Corporation Taps Kevin McKee as COO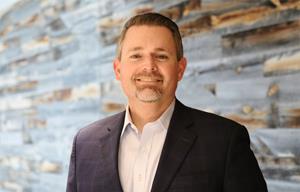 LOS ANGELES, Jan. 31, 2023 (GLOBE NEWSWIRE) — Kevin McKee has been selected as Chief Operating Officer for E&S Ring Management. Among his many responsibilities, McKee will oversee at least three key renovation projects for E&S Ring within the next five years.  
"We're excited to have Kevin join our team," said Mark Wagner, company president. "Kevin has great overall operational management experience and with his renovation management expertise, he will analyze and oversee our asset plans for growth to help fund future acquisitions – a clear priority for us."
As the COO, McKee is responsible for providing strategic leadership over E&S Ring's operations, renovations, acquisitions and dispositions. His focus will be achieving asset optimization in the near term and strategic growth in the long term.
McKee left his post as president of Rose Community Management (Independence, OH) to join E&S Ring. Prior to Rose, he held leadership positions in Related Management Company, GE Capital Corporation and GE Capital Real Estate, among others.
McKee received his MBA from Rice University's Jones Graduate School of Business. He received a Bachelor of Science in Industrial Technology from Cal Poly San Luis Obispo. He also completed several leadership and change-acceleration programs sponsored by GE and affiliated with higher education institutions such as West Point and Columbia Business School.
E&S Ring Management Corporation:
Since the late 1980s, E&S Management Corporation (esring.com), a family-owned business, has been developing and managing some of the West Coast's best-known apartment communities, including: Mariners Village, Esprit, (Marina Del Rey) ; Sunset Barrington Gardens, (City of Los Angeles); Mediterranean Village Costa Mesa (Orange County); Pleasanton Glen and Valley Plaza Village (Pleasanton); Mission Hills (Camarillo); Mountain Vista (Victorville) to name a few.
MEDIA CONTACT:
Cassie York
(310) 337-5416


Latest posts by GlobeNewswire
(see all)