Advisor Nick Chan joins as COO; company moves to San Francisco because it represents the "epicenter of the AI revolution"
Andi is building search for the next generation, based on Generative AI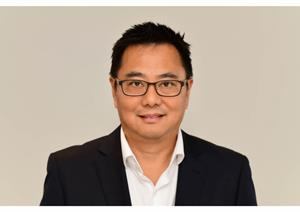 SAN FRANCISCO, Sept. 14, 2023 (GLOBE NEWSWIRE) — Andi, which is building search for the next generation, announced today that it has expanded its executive team with the addition of new Chief Operating Officer (COO) Nick Chan, who joins from BetMakers Technology Group, where he was Director and also an advisor to Andi and several other startups. He previously served as CEO and other senior executive roles at several media companies in his native Australia.
As COO, Chan will be responsible for driving the daily operations of the fast-growing startup to ensure that Andi's founders can focus on their mission of "un-breaking" the internet. The media industry has been greatly affected by search as it is now. Large search engines have taken away revenue from the content producers and placed it into their own pockets. Andi wants to rebuild the relationship between media companies and search. Nick's 20+ years of experience working as a C-suite executive at several Australian media companies will help Andi's initiative of ensuring media companies and content creators receive fair attribution.
"Nick has extensive experience helping startups build the foundation for growth, and in his time as advisor to Andi, provided advice that was crucial to our early success," said Angela Hoover, Co-founder and CEO of Andi. "When it came time to hire our first COO, he was the unanimous choice of the founders and the Board. We're thrilled that he's joined us full time."
"Working with Andi has been rejuvenating for me – I'm able to bring all my startup experience together to build something new from the ground up, after investing in and advising companies for many years," said Chan. "Working with Angela and her Co-founder Jed has been a great experience, and I couldn't pass up the opportunity to join full time to help Andi continue to drive innovation in this space."
Andi also announced today that it has moved its headquarters from Miami to San Francisco's financial district (600 California St.). "We've learned as we've grown the Andi team that we are more effective when we work together in person, and locating in San Francisco made the most sense to us because there's so much AI talent there," said Angela Hoover, Co-founder and CEO of Andi. "San Francisco has emerged as the epicenter of the AI revolution, and we are already benefiting from being part of this community in terms of hiring and access to capital. We're very excited to establish and grow our presence here."
Andi pioneered conversational, generative question answering and realized early on that the most important thing to users is concise answers that are reliable, trustworthy and accurate. Its features have been copied by many in Big Tech. The company has 360,000+ daily average users who perform millions of searches each day. Try it for yourself at andisearch.com.
About Andi
Andi is building search for the next generation – visual, conversational and factually accurate. Search is broken. Results are overwhelmed with ads, clickbait and spam. Andi solved this by pioneering conversational search, the first smart search assistant using generative AI to find the right answers and give you clear summaries of the best results, like chatting with a smart friend. Free for anyone to use, Andi is ad free and completely anonymous with no personal data tracking. Andi's long-term vision is to provide an AI assistant that can answer questions and automate tasks in your life – it's starting with search. Learn more at andisearch.com.
A photo accompanying this announcement is available at https://www.globenewswire.com/NewsRoom/AttachmentNg/77054f0c-6a2a-4597-ab5c-34739dded9e6
CONTACT: Media Contact:
Michelle Faulkner
Big Swing
617-510-6998
michelle@big-swing.com


Latest posts by GlobeNewswire
(see all)