Here are the hottest green home products for 2023.
Green Builder's Products Issue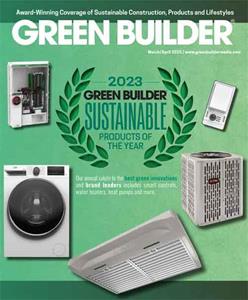 The Hottest Home Products of 2023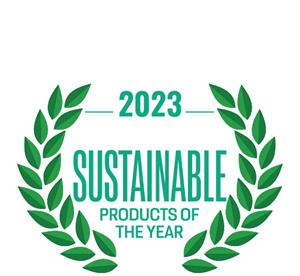 Lake City, Colo., May 25, 2023 (GLOBE NEWSWIRE) — Sometimes, the road ahead takes a traditional turn. This year, Green Builder's "Sustainable Products of the Year" lineup leans heavily toward appliances and related fixtures—items found in every home but which are also known for their environmental impact. 
"Our 2023 troupe goes above and beyond in products that encourage sustainability through innovative technology or an improved version of a traditional technique," says Green Builder Editor-in-Chief Matt Power. "This year, indoor air quality, environmental control, and energy savings are in the forefront of enviro-friendly product picks." 
Here are 10 standouts that earned an extra shout out from the Green Builder editorial team: 
Azek: Green-conscious consumers will love this siding option made from post-consumer/post-industrial recycled PVC material. 
Broan: This under-counter cabinet range hood provides a bold alternative to typical hood designs and features infrared controls, perimeter aspiration, and LED lighting. 
CertainTeed: Check out this practical roofing product with integrated solar panels to create electricity without the bulky look of racking.
GE: A ventless combo washer dryer is a time-saving slam dunk for any application where space is at a premium. 
JELD-WEN: This composite window blends structural fiber (such as reclaimed wood fiber) with synthetic polymers with co-extruded color for durability and design without the high maintenance. 
Lennox: Homeowners can use this new smart thermostat with its sensors throughout the home for perfect temperature, cleaner air, and energy efficiency. 
NetZero Fire: How great would it be to have the coziness of a home fireplace without the soot, ashes, and smoke? Check out this carbon neutral "waterplace."
Rheem: Read about this super popular heat pump water heater now available in an industry-first 120-volt plug-in model.
Trex: This new decking option offers heat-mitigating tech in the shell to reflect the sun and keep boards cooler than the competition. 
Westlake: Check out this durable metal roofing option that mimics low-profile asphalt shingle. 
Check out the full list of hot green products here! Or download the complete March/April issue featuring this coverage as well as Green Builder's "2023 Sustainable Brand Index."
For more information about the products chosen for this year's list, interviews, or article reprint requests, contact Cati O'Keefe at 513-532-0185 cati.okeefe@greenbuildermedia.com 
About Green Builder Media
Green Builder Media is North America's leading media company focused on green building and sustainable living content. With a comprehensive suite of content marketing, digital, social, and print media options, high-profile demonstration projects, market intelligence, data services, and live events, Green Builder Media offers a blend of visionary and practical information covering a broad spectrum of topics, including decarbonization, electrification, smart home technologies, energy efficiency, intelligent water, indoor air quality, resilient housing, renewables, and clean transportation.
Attachments
Green Builder's Products Issue
The Hottest Home Products of 2023
CONTACT: Cati O'Keefe
Green Builder Media
513-532-0185
cati.okeefe@greenbuildermedia.com



Latest posts by GlobeNewswire
(see all)