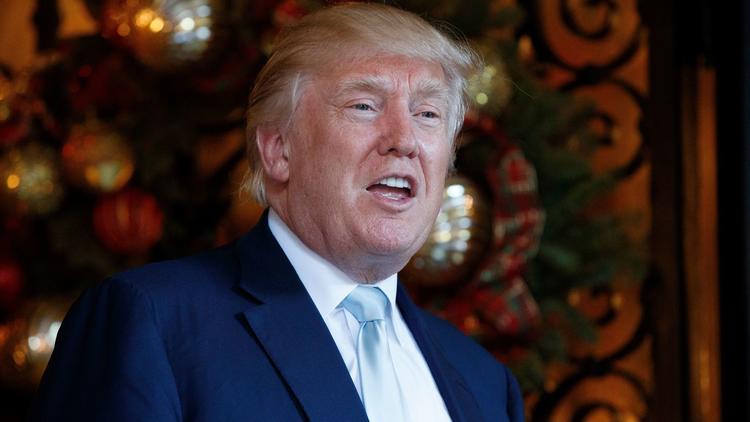 by Timothy Kelly [OPINION] – For over a year, The Washington Post, CNN, MSNBC and the New York Times (and others) have been ridiculing Trump. With each successive victory in the primaries, they tried to explain why it was a fluke and continued to ridicule him and assure their readers it would never result in him being president. This, as we have come to learn, was an epic failure.
Month-by-month these companies, especially The Washington Post, hired extra staff to "dig-up dirt" on Trump until they had an army of newly-minted, amateur hack reporters chasing Trump trash. When that failed they began recruiting obscure hard-left, liberal academics (many who had never been published before) to write negative articles about Trump. The harder they tried to humiliate Trump, the stronger he got. This went on relentlessly for months. It was astonishing to see and hear the absolute frustration in the tone of the stories in the paper and its web presence. It was spewing anger and venom like a geyser…it was like it was in the throes of an all-out tantrum.
The Washington Post nearly tore itself apart from the inside trying to exorcise the Trump demon. But in its frenzy to discredit Trump, the Washington Post (WP) simply lost sight of the fact that truth matters…and that people were watching. This was a macabre display of amateur journalism at a legendary news organization…if not crude, twentieth century-style state-sponsored propaganda. Now mostly amateurs and wannabe hacks, the newspaper ran rampant with fake news, innuendo, unsubstantiated claims and outright lies. And the people responded…by electing Trump. It is unclear whether the WP will recover.
Jeff Bezos, the self-proclaimed Amazon wonder boy (and ardent left-winger) bought the failing WP thinking he could just wave a magic wand and he could influence people's opinions…that failed miserably…and may even have helped Trump win. Bezos later went back to lick the boots of Trump after the election…so much for idealism. Seems that idealism does not run too deep on the left, does it?
Considering the damage the WP did to the public trust and to our democracy (after all, we get really upset when people meddle in our elections, right?) one might see how Trump would want to give them a kick in the ass. There is no defense for what the WP and the other media companies did. The Washington Post has proven that they have ceased serving the public interest and is a bully pulpit for Bezos' frustrations. This may change however, as a new administration and an American public whose patience with the media is reaching its limits. If there is any justice, the WP's days are numbered.

Tim Kelly is the Founder of ForexTV. Since its inception in 2003, ForexTV has been a global leader in forex news and has expanded its news coverage to multiple industries. ForexTV is now one of the most recognized brands in global financial news. Mr. Kelly was also the creator and co-founder of 401kTV where he served as Managing Editor until April 2017.

Mr. Kelly is an expert in online marketing, search engine optimization, content development and content distribution. He has consulted some of the top brokerages, media companies and financial exchanges on online marketing and content management including: The New York Board of Trade, Chicago Board Options Exchange, International Business Times, Briefing.com, Bloomberg and Bridge Information Systems and 401kTV.

He continues to be a regular market analyst and writer for ForexTV.com. He holds a Series 3 and Series 34 CFTC registration and formerly was a Commodities Trading Advisor (CTA). Tim is also an expert and specialist in Ichimoku technical analysis. He was also a licensed Property & Casualty; Life, Accident & Health Insurance Producer in New York State.

In addition to writing about the financial markets, Mr. Kelly writes extensively about online marketing and content marketing.

Mr. Kelly attended Boston College where he studied English Literature and Economics, and also attended the University of Siena, Italy where he studied studio art.

Mr. Kelly has been a decades-long community volunteer in his hometown of Long Island where he established the community assistance foundation, Kelly's Heroes. He has also been a coach of Youth Lacrosse for over 10 years. Prior to volunteering in youth sports, Mr. Kelly was involved in the Inner City Scholarship program administered by the Archdiocese of New York.

Before creating ForexTV, Mr, Kelly was Sr. VP Global Marketing for Bridge Information Systems, the world's second largest financial market data vendor. Prior to Bridge, Mr. Kelly was a team leader of Media at Bloomberg Financial Markets, where he created Bloomberg Personal Magazine with an initial circulation of over 7 million copies monthly.

Latest posts by Timothy Kelly (see all)