tweet
Follow @tkforextv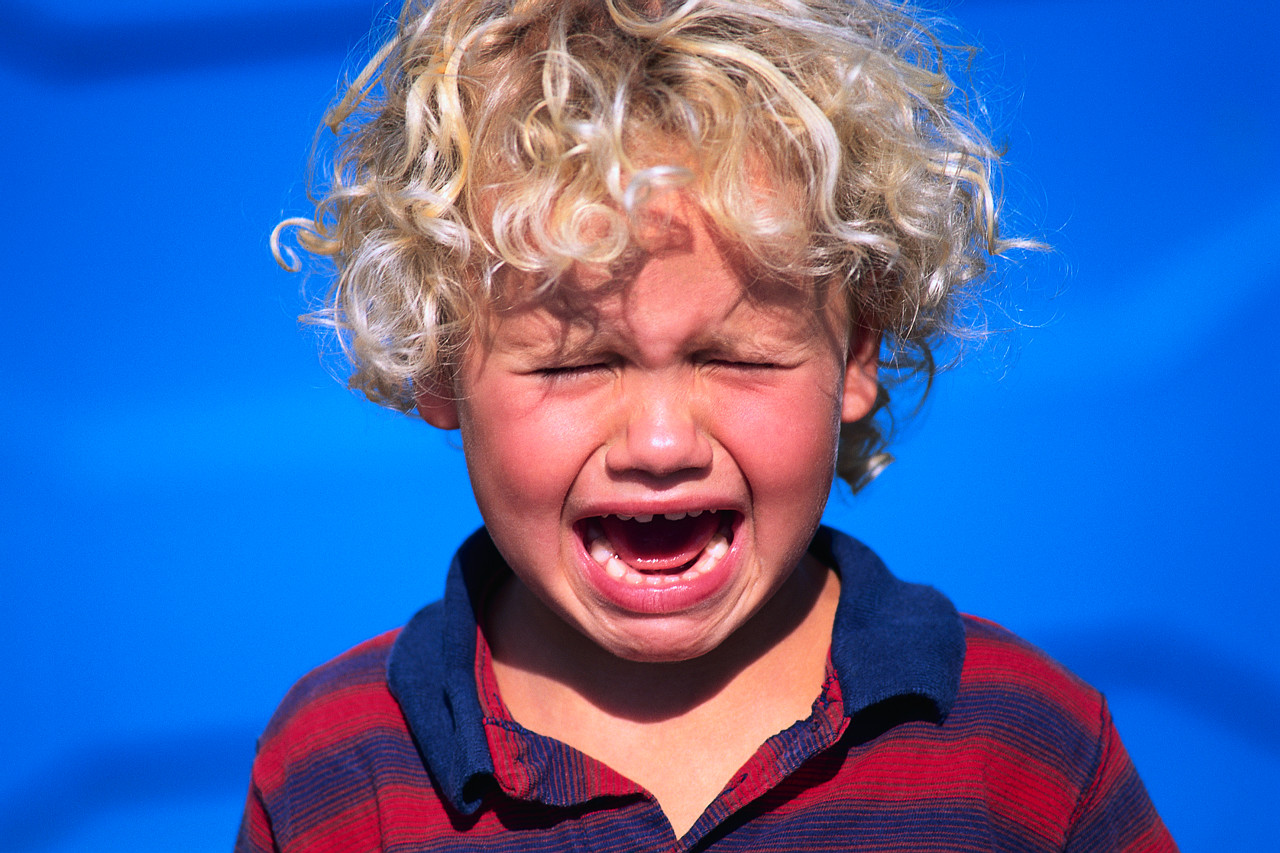 The left-wing, progressive movement that calls themselves "Indivisible" and their "Indivisible Guide" likens their struggle and cause to that of the Tea Party. They are calling for "revolution" by their members and think that by emulating Tea Party "tactics", they can be as successful as the Tea Party. However, this is a far cry from the Tea Party and more resembles a Romper Room Revolution, than a legitimate movement. Indivisible is very-much a reset of the failed and juvenile tactics of the Occupy movement, but has the same basic premise…and therefore will fail in similar fashion. The main premise of Indivisible is to stop President Trump from being successful in running the country. Indivisible is built on pure hate and disdain that is its primary agenda.
When the Tea Party was formed around 2009 as an off-shoot of the Republican Party (and other fiscally conservative groups), they had a singular objective, namely, Conservative Fiscal Stewardship. That's it! In a world where Americans were looking at an unprecedented debt approaching $15 Trillion, the Tea Party demanded that lawmakers exercise fiscal restraint and responsibility. Their agenda was a straight-forward reaction to a clear and present danger that was indisputable and based on facts. The Tea Party agenda was to affect positive change to a dangerous situation that threatened all Americans.
Democrats immediately ascribed all manner of nefarious intentions to the Tea Party agenda that had nothing to do with reality, and often included phrases such as bigotry, authoritarianism and racism, in an attempt to marginalize the movement. To this day, the Tea Party has stood for the singular effort to demand responsible stewardship of America's finances, nothing else. They have been wildly successful, and that infuriates the progressive, liberal Democratic Party zealots. What's more, none of the empty negativity, name-calling or character assassination attempts by the left have been even marginally successful in slowing the bi-partisan appeal of the Tea Party.
The success of the Tea Party was a real grass-roots movement that arose from a very real, very serious concern of unimaginable debt compromising the very sovereignty of our nation. The catastrophic debt we face (now $20 Trillion, and more than half of that by President Obama alone) threatens America's security as well as our sovereignty, and will likely cause a profound hardship for future generations. The concern about this problem is rooted in a righteous, real-world cause. Any person knows that if you spend more than you have…and more than you earn, eventually bad things will happen. Most children know this intuitively. Yet, our politicians (on both sides) continued to spend.
In contrast, Indivisible and the Indivisible Guide (a cult-like manifesto for civil disorder and anarchy) are based solely on the hatred of President Trump. The Indivisible Guide is an actual manual that dictates thought, speech and behavior of its members. To say it is cult-like would be an understatement. The Indivisible Guide demands that its members disregard good, honest, effective policies and politicians if they support the Trump Agenda. Here is a passage of FAQ's from the radical manifesto:
"My MoC[member of congress] cares about me, shares my values, and is working hard for me."
—What every MoC wants their constituents to think
The Indivisible Guide is filled with destructive directives to basically destroy our system of government, even if it is working. This is truly cult-like and childish behavior; it is a Romper Room Revolution. All sense of decency, reason and common sense are wiped away in favor of throwing the equivalent of a juvenile temper tantrum to get their way, above any other virtue or purpose. The Indivisible Guide urges people to abandon their own values and beliefs in favor of the values and beliefs of the organizers of this cult. The founders of this cult and Romper Room Revolution are Democratic Party Operatives backed by ultra-left wing zealots with connections to George Soros.
Reading the Indivisible literature, it is clear that they are manufacturing the semblance of "grass-roots" attributes. They continually remind their cult-followers that the movement is "grass-roots", a sure sign that it is a contrived, cheap attempt at fooling followers into thinking that they are part of a popular movement. Indivisible is not, by comparative standards, a popular movement. And it is not a grassroots movement by any standard.
Indivisible Guide tells its cult followers how to disrupt events by using trickery, deception and under-handed tactics such as:
Get seated and spread out. Head into the venue a bit early to grab seats at the front half of the room, but do not all sit together. Sit by yourself or in groups of two, and spread out throughout the room. This will help reinforce the impression of broad consensus.

Make your voices heard by asking good questions.When the MoC opens the floor for questions, everyone in the group should put their hands up and keep them there. Look friendly or neutral so that staffers will call on you.

Don't give up the mic until you're satisfied with the answer

Support the group and reinforce the message. After one member of your group asks a question, everyone should applaud to show that the feeling is shared throughout the audience. Whenever someone from your group gets the mic, they should note that they're building on the previous questions — amplifying the fact that you're part of a broad group.
Indivisible is a seedy concept, using seedy tactics. Its agenda is based on destruction of the American way of life, and it requires its members to give-up their independent thinking and blindly follow the cult-like manifesto of anarchy. Indivisible is basically a Romper Room Revolution. In the manifesto's own language, there is simply no legitimate reason for this movement other than to exercise hatred and disdain for President Trump. While the members of this despicable action have a constitutional right to behave this way, sensible Americans should hold them accountable in the court of public opinion.

Tim Kelly is the Founder of ForexTV. Since its inception in 2003, ForexTV has been a global leader in forex news and has expanded its news coverage to multiple industries. ForexTV is now one of the most recognized brands in global financial news. Mr. Kelly was also the creator and founder of Retirement Intelligence.

Mr. Kelly is an expert in online marketing, search engine optimization, content development and content distribution. He has consulted some of the top brokerages, media companies and financial exchanges on online marketing and content management including: The New York Board of Trade, Chicago Board Options Exchange, International Business Times, Briefing.com, Bloomberg and Bridge Information Systems and 401kTV.

He continues to be a regular market analyst and writer for ForexTV.com. He holds a Series 3 and Series 34 CFTC registration and formerly was a Commodities Trading Advisor (CTA). Tim is also an expert and specialist in Ichimoku technical analysis. He was also a licensed Property & Casualty; Life, Accident & Health Insurance Producer in New York State.

In addition to writing about the financial markets, Mr. Kelly writes extensively about online marketing and content marketing.

Mr. Kelly attended Boston College where he studied English Literature and Economics, and also attended the University of Siena, Italy where he studied studio art.

Mr. Kelly has been a decades-long community volunteer in his hometown of Long Island where he established the community assistance foundation, Kelly's Heroes. He has also been a coach of Youth Lacrosse for over 10 years. Prior to volunteering in youth sports, Mr. Kelly was involved in the Inner City Scholarship program administered by the Archdiocese of New York.

Before creating ForexTV, Mr, Kelly was Sr. VP Global Marketing for Bridge Information Systems, the world's second largest financial market data vendor. Prior to Bridge, Mr. Kelly was a team leader of Media at Bloomberg Financial Markets, where he created Bloomberg Personal Magazine with an initial circulation of over 7 million copies monthly.

Latest posts by Timothy Kelly (see all)