With Post-Pandemic Bike-Related Cases Increasing and Many Clients Expecting Quick, Million-Dollar Windfalls, New York Attorney Mitchel Ashley Sets the Record Straight
New York Personal Injury Attorney Mitchel Ashley of The Ashley Law Firm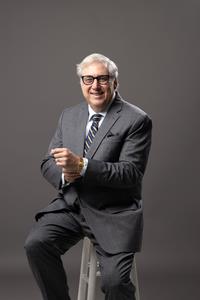 NEW YORK, Jan. 26, 2023 (GLOBE NEWSWIRE) — In response to a recent rise in bicycle injury cases, New York Personal Injury Attorney Mitchel Ashley of The Ashley Law Firm shares what to expect when pursuing legal damages. Since 2009, the firm has fought tirelessly for New Yorkers, helping hundreds of injured clients with decades of in-depth legal expertise and obtaining verdicts in the millions. Not every case is created equal, however, and many clients are surprised to find that the road to justice is not as smooth or straightforward as expected.
"The 1994 McDonald's hot coffee lawsuit left many people with the impression that a personal injury case can be brought on any trivial matter and result in million-dollar verdicts," shares Ashley. "Results like that require ample evidence and months to years in court, with a seven-figure payout never guaranteed."
Ashley noticed a pronounced uptick in bicycle, e-bike, scooter, and pedestrian accident cases following the 2020 pandemic. This increase in cycling injuries is mirrored by the research of the National Security Council, which shows a rise in both fatal and non-fatal accidents. Before pursuing a case, Ashley helps clients set realistic expectations by reminding them that:
The right attorney matters. An ivy league pedigree and roster of million-dollar verdicts matter less than qualities like accessibility, responsiveness, and a commitment to keeping clients informed throughout their cases.
Cases can take years. Cases can take 3-5 years to reach a settlement or verdict. Some of Ashley's cases even lasted up to a decade.
Not every case goes to trial. Much of what clients expect from the legal process comes from television shows or movies. However, many clients do not see a courtroom, with parties choosing to settle out of court rather than undergo a public trial.
Damages are difficult to estimate. Clients often ask Ashley what their case is worth. His answer: there is no way to know with complete accuracy. Such values depend on aspects like the specific injuries and/or economic challenges incurred.
Money does not guarantee closure. Some clients feel satisfied with a payout of $7,500 and others feel dissatisfied with a verdict of millions. While the result may not bring the closure that clients seek, it can help recover economic stability so that they can move forward unburdened by financial hardship.
Visit Theashleylawfirm.com to read real-world reviews about the team's outstanding approach or browse recent verdicts and settlements that helped to change clients' lives for the better. Call 212-513-1300 now for a free consultation and pay nothing until a verdict or settlement is granted.
About The Ashley Law Firm:
The Ashley Law Firm was established in 2009 by accomplished personal injury attorney Mitchel Ashley on values of dedication, integrity, and personal attention. Managing multiple cases each year in a variety of personal injury areas, including auto/transport accidents, medical malpractice, dog bites, police brutality, and more, Ashley's team fights tirelessly for the compensation and peace of mind that clients deserve. With one goal in mind – the be the best personal injury law firm in New York – Ashley has obtained millions of dollars in verdicts, bringing claims to a quick and satisfactory resolution with a compassionate, professional approach. He and his five-star team are prepared to take cases to the jury, if necessary, in order to win maximum compensation. Call 212-513-1300 now for a free consultation. Visit Theashleylawfirm.com to learn more.
Media Contact
Jessica Kopach
The JKO Agency
jessica@thejkoagency.com
A photo accompanying this announcement is available at https://www.globenewswire.com/NewsRoom/AttachmentNg/f1d786f8-05fb-47c5-875e-e8a01b6e172d


Latest posts by GlobeNewswire
(see all)