New to The Street Signs SMX (Security Matters) Public Limited Company to 12 Month TV Series, Contract Includes Iconic Billboard Ads and Commercial Support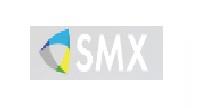 NEW YORK, March 23, 2023 (GLOBE NEWSWIRE) — FMW Media's business TV show, New to The Street, announces the signing of a 12-month contract for filming and broadcasting tailored interviews and commercials about SMX (Security Matters) Public Limited Company (NASDAQ: SMX) ("SMX").
New to The Street's TV anchors are to interview the management team at SMX with each show airing on New to The Street's televised syndicated outlets on Newsmax TV and Fox Business Network, sponsored program on Bloomberg TV, and website www.newtothestreet.com.
SMX developed authentication and tracking/tracing solutions that ensure supply chain integrity and transparency while providing quality assurances and brand certification. The Company technology uses molecular signatures and records transactions on a blockchain that validates authenticities and addresses anti-counterfeiting, brand protection, client liabilities, and track/trace markets.
The New to The Street's social media team and television network partners will re-share media content, creating a platform to increase awareness about SMX. All broadcasted shows will stream on the New to The Street website, www.newtothestreet.com. On a schedule, show previews and commercial ads will air on selected New to The Street syndicated and sponsored TV platforms. Digital ads will stream on New to The Street's billboard platform throughout New York City.
Haggi Alon, Founder, Executive Director, and CEO of SMX, states, "Recently, SMX just started trading on the Nasdaq Capital Market (NASDAQ: SMX), and the televised exposure from New to The Street allows us to introduce and talk about our Company's numerous global successes. I'm excited to work with the highly professional experts at New to The Street as they broadcast our business story through their national TV media networks. The show provides our Company a medium to reach investors and end-users alike."
TV viewers will hear about SMX's technological platforms, business operations, and fundamentals about supply chain movements, recycling, and food supplies. The Company has an ESG (Environmental, Social, and Governance) focus built into its services and products.
Vince Caruso, CEO / Producer of New to The Street, states, "I am excited to have SMX on the show for a 12-part TV series. Their technological platforms with advanced molecular signature and sophistication are a must to ensure reliable, certified, and trusted supply chain mediums and, at the same time, records products and material movements on a blockchain. End-users can maintain product continuities without fear of counterfeiting and raw material mismatching. The SMX storyline is compelling, and I'm excited for the New to The Street audience to learn more about the Company."
New to The Street's TV interviews with Security Matter, PLC.'s management, airing on Newsmax TV (syndicated), Fox Business Network (syndicated), and Bloomberg TV (sponsored) "To Be Announced."
About SMX (Security Matters) Public Limited (NASDAQ: SMX):
SMX (Security Matters) Public Limited (NASDAQ: SMX) enables materials to carry a history that authenticates origination, use, recycling, and multiple reuse cycles. The Company's B2B white label platforms power commercial sustainability applications across a variety of industries, including timber, rubber, palm oil, cocoa, steel, gold, luxury goods, leather, plastics, and non-ferrous metals, to transition successfully to a sustainable circular economy, thus reducing their carbon footprint and waste. SMX offers a robust, innovative, and scalable solution for supply chain authentication, traceability, and transparency to transform businesses for participation in the circular economy. Its technology gives materials in solid, liquid, and gas forms the ability to maintain a virtual memory of origination, processing, and supply chain journey, including the ability to authenticate provenance and track recycling loop counts and the percentage of authenticated and recycled materials contained. The data is recorded digitally on a blockchain. An embedded linking molecular chemical marker is in the product, read with a proprietary reader. The SMX technology has been in active operational use on a national scale by the Israeli Government for more than ten years, is environmentally sustainable, and has a proven track record. The SMX solution is an efficient, cost-effective, drop-in solution within an existing supply chain, enabling substantial benefits for manufacturers, consumers, and others in the value chain – and the planet, including providing the necessary data for product recycling and reuse. In addition, the SMX technology addresses the issue of the increase in waste globally by enabling the increase in demand for verified, usable recycled materials by creating a commoditized, tradable certified asset which is the recycled material, which can be traded and sold to other players in the value chain and ecosystem – https://smx.tech/.
About New to The Street: 
New to the Street is an FMW Media production that operates one of the longest-running US and International sponsored and syndicated Nielsen Rated programming television brands, "New to The Street," and its blockchain show, "Exploring The Block." Since 2009, these brands have run biographical interview segment shows across major U.S. television networks. The paid-for-television programming platforms can potentially reach over 540 million homes in the US and international markets. FMW's New to The Street / Newsmax televised broadcasting platform airs its syndication on Saturdays at 3:30 – 4:00 PM ET. FMW is also one of the nation's largest buyers of linear television, long and short-form paid programming – https://www.newsmaxtv.com/Shows/New-to-the-Street & https://www.newtothestreet.com/.
Forward-Looking Statements Disclaimer:
This press release contains forward-looking statements within Section 27A of the Securities Act of 1933, as amended, and Section 21E of the Securities Exchange Act of 1934. In some cases, you can identify forward-looking statements by the following words: "anticipate," "believe," "continue," "could," "estimate," "expect," "intend," "may," "ongoing," "plan," "potential," "predict," "project," "should," "will," "would," or the negative of these terms or other comparable terminology. However, not all forward-looking statements contain these words. Forward-looking statements are not a guarantee of future performance or results and will not necessarily be accurate indications of the times at which such performance or results are achieved. No information in this press release should be construed as any indication whatsoever of the Company's future revenues, results of operations, or stock prices. This press release should be considered in all filings of the Companies contained in the Edgar Archives of the Securities and Exchange Commission at www.sec.gov.
CONTACT:
FMW Media Contacts:
Monica Brennan
monica@NewtoTheStreet.com
1-917-330-2564
"New to The Street" Business Development Office
1-516-696-5900
Support@NewtoTheStreet.com
Security Matter, PLC
1-917-420-1309
info@securitymattersltd.com
A photo accompanying this announcement is available at https://www.globenewswire.com/NewsRoom/AttachmentNg/79145851-130b-4fac-b6ae-95b47486d661


Latest posts by GlobeNewswire
(see all)