Rich, Indulgent Flavors Target Company's Coffee Loving Customers
Super-Premium Reborn Cold Brew Ice Creams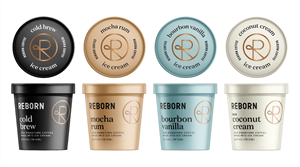 BREA, Calif., March 15, 2023 (GLOBE NEWSWIRE) — Reborn Coffee, Inc. (NASDAQ: REBN) ("Reborn", or the "Company"), a California-based retailer of specialty coffee, today announced the launch of a new line of Super-Premium Reborn Cold Brew Ice Creams to be marketed and distributed throughout the Company's retail locations.
The new line of decadent Super-Premium cold brew ice creams use high quality, natural ingredients with exceptional flavors, with a rich and creamy texture that sets it apart from other ice cream brands. Reborn Cold Brew Ice Cream offers four exciting debut flavors, each containing the Company's signature cold brew coffee: Cold Brew, Mocha Rum, Bourbon Vanilla and Coconut Cream.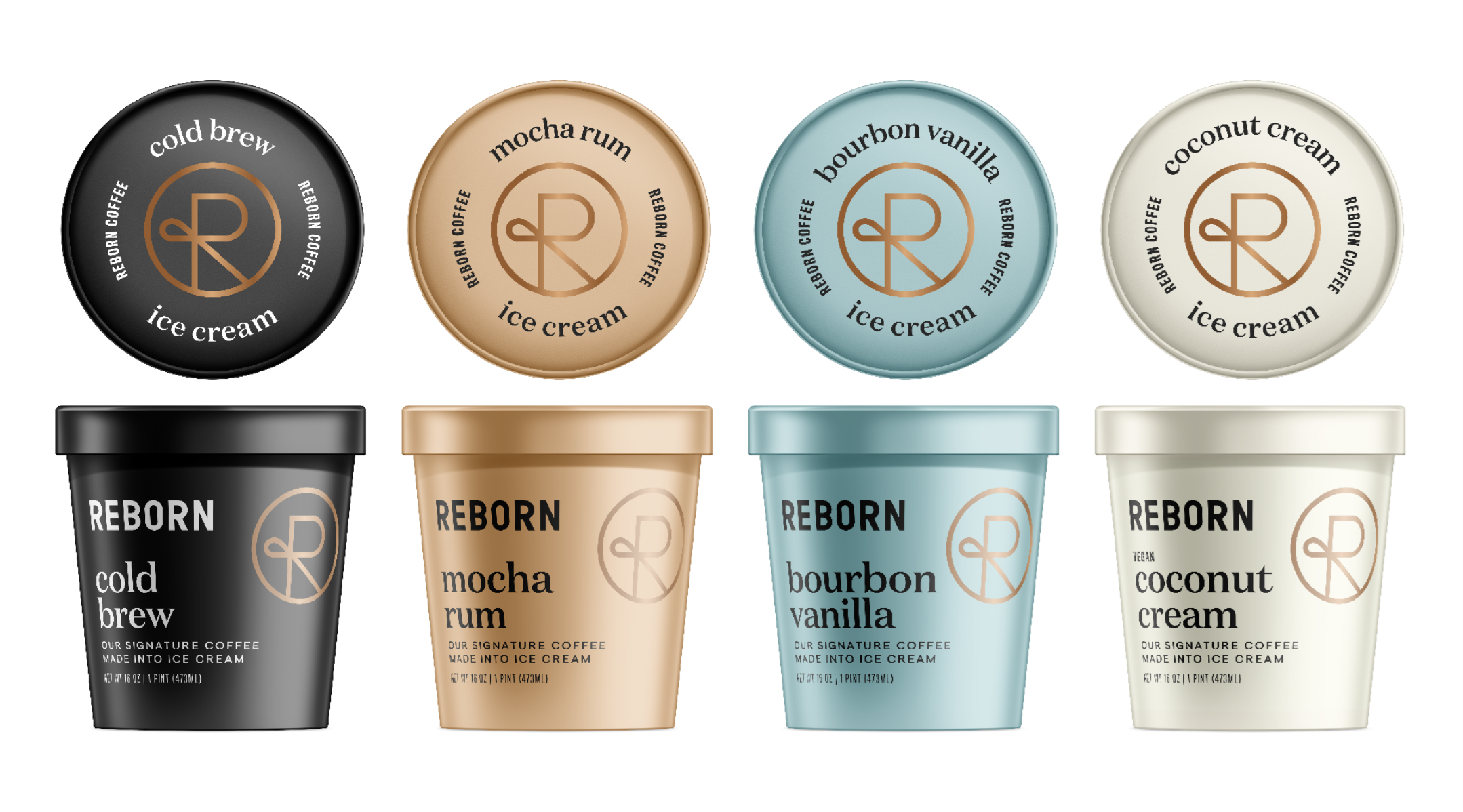 Cold Brew captures the distinctive taste of Reborn's smooth, rich cold brew concentrate created from using time instead of heat to extract the coffee's flavor. The Mocha Rum and Bourbon Vanilla flavors for adults are infused with 0.5% alcohol for a unique and sophisticated flavor. Non-dairy Coconut Cream is a great alternative for those preferring an option without milk.
Reborn Cold Brew Ice Cream is made with clean ingredients including milk, cream, cane sugar, natural flavors, and the Company's own cold brew coffee concentrate. As a Super-Premium brand, the ice cream is low churned for more ice cream and less air, with a high content of 14% butterfat that creates a smooth and creamy taste.
"Super-Premium cold brew ice cream is a natural extension of our brand, mission and innovative specialty roasted coffee, and we are incredibly excited to begin offering these initial flavors to customers," said Jay Kim, Chief Executive Officer of Reborn. "Our customers, including young urban professionals with high disposal incomes and brand conscious college students, are ideal demographics to target with luxurious and Super-Premium ice creams with flavors that appeal to their coffee-loving palettes. Our first few production test runs have focused on fine tuning and perfecting the product and procedures on an industrial scale in preparation for a major roll out to buyers and consumers in the coming months."
"Reborn Ice Cream will be promoted throughout our existing coffee shops and mall kiosks with samplings and in-store promotions to help spread the word. In addition, we are preparing relationships with food brokers to expand into major upscale supermarkets beginning in Southern California to expand Reborn brand recognition. Once distribution is in place, we will aggressively promote with in-store demos and promotions. In addition to Super-Premium ice cream, we are also developing other healthy frozen dessert alternatives under the Reborn brand such as strawberry matcha, acai and energy bowls," concluded Kim.
About Reborn Coffee
Reborn Coffee, Inc. (NASDAQ: REBN) is focused on serving high quality, specialty-roasted coffee at retail locations, kiosks, and cafes. Reborn is an innovative company that strives for constant improvement in the coffee experience through exploration of new technology and premier service, guided by traditional brewing techniques. Reborn believes they differentiate themselves from other coffee roasters through innovative techniques, including sourcing, washing, roasting, and brewing their coffee beans with a balance of precision and craft. For more information, please visit www.reborncoffee.com.
Forward-Looking Statements
All statements in this release that are not based on historical fact are "forward-looking statements." While management has based any forward-looking statements included in this release on its current expectations, the information on which such expectations were based may change. Forward-looking statements involve inherent risks and uncertainties which could cause actual results to differ materially from those in the forward-looking statements, as a result of various factors including those risks and uncertainties described in the Risk Factors section of our recently filed Registration Statement on Form S-1, as amended, and in the Management's Discussion and Analysis of Financial Condition and Results of Operations section of our recently filed Quarterly Report on Form 10-Q, which can be found on the SEC's website at www.sec.gov. Such risks, uncertainties, and other factors include, but are not limited to, the Company's ability to successfully open the additional locations described herein as planned or at all, the Company's ability to expand its business both within and outside of California (including as it relates to increasing sales and growing Average Unit Volumes at our existing stores), the degree of customer loyalty to our stores and products, the impact of COVID-19 on consumer traffic and costs, the fluctuation of economic conditions, competition and inflation. We urge you to consider those risks and uncertainties in evaluating our forward-looking statements. We caution readers not to place undue reliance upon any such forward-looking statements, which speak only as of the date made. The Company undertakes no obligation to update these statements for revisions or changes after the date of this release, except as required by law.
Contacts
Investor Relations Contact:
Chris Tyson
Executive Vice President
MZ North America
REBN@mzgroup.us
949-491-8235
Company Contact:
Reborn Coffee, Inc.
ir@reborncoffee.com
A photo accompanying this announcement is available at https://www.globenewswire.com/NewsRoom/AttachmentNg/49c121dc-7ea2-4e83-8d6c-d820358d2562


Latest posts by GlobeNewswire
(see all)