Former Symantec, McAfee Exec Hired to Scale Sectigo's Partner Programme and eCommerce Offering
Christopher Bray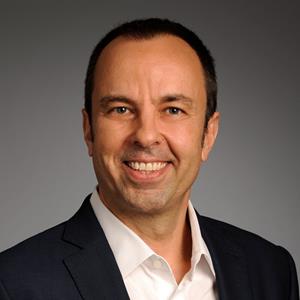 ROSELAND, NJ, May 24, 2023 (GLOBE NEWSWIRE) — Sectigo®, a global leader in automated Certificate Lifecycle Management (CLM), and digital certificates, today announced the appointment of Christopher Bray as Senior Vice President of Partner and eCommerce Sales. Mr. Bray will be responsible for go-to-market strategy, sales and marketing operations, as well as sales execution for Sectigo's Partner and eCommerce businesses.
"I am delighted to welcome Christopher to the Sectigo family. Christopher is a seasoned software executive with a proven track record of developing people, products, processes, and markets. His experience in retail and partner management and growth, customer relationship management, go-to-market strategy, sales, marketing operations, and business development will uplevel Sectigo, enabling the business to take better advantage of market opportunities. Christopher is the right person to revolutionize Sectigo's partner sales and eCommerce approach, and I look forward to sharing in his success again." Said Kevin Weiss, CEO, Sectigo.
Mr. Bray has a demonstrated ability to successfully grow B2B, B2C, and B2B2C channel and SaaS security software businesses both domestically and globally and brings nearly two decades of experience in the challenging and results-driven security software space. His most recent three years was spent as Chief Revenue Officer and Board Advisor at Aura, an AI-driven privacy protection provider for consumers. Prior to this, he spent three years as Senior Vice President and General Manager at Cylance, successfully launching the world's first AI-powered anti-virus for consumers and small businesses, which was acquired by BlackBerry in 2019 for $1.4bn.
Prior to this, Mr. Bray was Senior Vice President of Norton Field Sales and Marketing at Symantec, where he drove the acquisition and retention of key global accounts, including leading the sales function for Norton during the LifeLock acquisition and integration.
Mr. Bray also spent nearly 15 years at McAfee, in various roles including Senior Vice President and General Manager of Field Sales, Marketing and Partner Engineering. During his time there, he was instrumental in propelling McAfee's consumer and small business unit to over $1bn in revenues by pioneering disruptive go-to-market models and establishing the company as the market leader in key verticals including telecommunications companies (Telco's) and personal computer (PC) original equipment manufacturers (OEMs).
"I am excited to join Sectigo at a time when the concept of online trust is forefront for of companies of all sizes. Sectigo has an incredible opportunity to define itself as the category leader for digital certificates and Certificate Lifecycle Management (CLM). Sectigo's partner ecosystem plays a highly strategic role in achieving this leadership position, and in the overall growth and success of the company. I am looking forward to growing this vital part of our business, enabling Sectigo to become even more trusted within its partner ecosystem. Sectigo is responsible for delivering a strong foundation of digital trust for some of the world's largest brands and I look forward to working with the leadership team to enable Sectigo to accelerate and scale its partner and eCommerce businesses." Said Bray.
Mr. Bray holds a Master of Business Administration from University of Texas at Austin McCombs School of Business, and a Bachelor of Arts from University of Texas at Austin.
Mr. Bray's appointment is effective immediately.
For more information about Sectigo and its leadership team, please visit sectigo.com/about/leadership
About Sectigo
Sectigo is a leading provider of automated Certificate Lifecycle Management (CLM) solutions and digital certificates – trusted by the world's largest brands. Its cloud-based universal CLM platform issues and manages the lifecycles of digital certificates issued by Sectigo and other Certificate Authorities (CAs) to secure every human and machine identity across the enterprise. With over 20 years establishing digital trust, Sectigo is one of the longest-standing and largest CAs with more than 700,000 customers. For more information, visit www.sectigo.com.
Attachment
CONTACT: Tom Faust
Stanton Public Relations & Marketing
(646) 502-3513
tfaust@stantonprm.com



Latest posts by GlobeNewswire
(see all)