Latest historical fiction book from Palmetto Publishing reveals early Christian influence on African culture
Of Lions and Lambs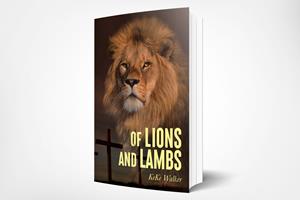 Charleston, SC, Jan. 05, 2023 (GLOBE NEWSWIRE) — Born and raised in a small country town in New York state, author KeKe Walker never missed an opportunity to learn more about the wider world and its history. And her desire to find out more about African culture would lead to some exciting discoveries related to the continent's ancient civilizations and the complicated and, at times, bloody relationships between its early Christian kingdoms. A lover of historical research, Walker was fascinated by the conflicts, and while she knows she has yet to become an accomplished writer, she intends to shed some light on the majesty and power of these unsung empires through a new work of historical fiction. 
Of Lions and Lambs explores the lesser-known kingdoms and rulers of Aksum and Nubia of ancient Africa and outlines their interactions with each other and the neighboring regions from approximately 10 BC to AD 47. Combining historical facts with a compelling narrative, Walker spotlights the connection between the kingdom of Aksum and the kingdom of God, with Aksum being the first African empire to embrace Christianity. From times of conflict with the Romans to years of prosperity, Walker documents the culture and contributions of these ancient civilizations, solidifying their status as a trading powerhouse within the northeastern hemisphere. Journey back to an era of warrior queens and ruthless kings in this fascinating look at how a small African kingdom grew to become a thriving Christian empire. 
Of Lions and Lambs is available for purchase online at Amazon.com, Barnes and Nobles, and other major retailers. 
About the Author:
KeKe Walker is a US Army veteran. Her Christian upbringing and natural curiosity inform her writing. She is a single mother and lives in Las Vegas with her family. 
For more information on KeKe, follow along on instagram.com/kekewalk716/
Attachment
CONTACT: Leah Joseph
Palmetto Publishing
publicity@palmettopublishing.com



Latest posts by GlobeNewswire
(see all)