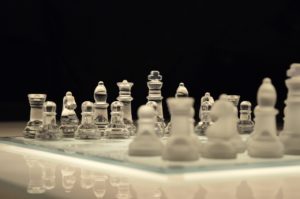 Retirement plan optimization is concerned with attaining the best outcomes for plan participants. Retirement plans have become an important element of competition for key employees. A retirement plan is only as good as the outcome it provides for employees and adhering to best practices can greatly enhance the value of your company's retirement benefit.
In evaluating retirement plan optimization, engaging strategies such as auto-enrollment, auto escalation and effectively implementing appropriate employer-match regimes are all proven methods of contributing to better outcomes for plan participants.
Human Nature Sometimes Needs a Gentle Nudge
While plan sponsors of 401(k) plans have begun to recognize the importance of retirement plan optimization, the 403(b) market is playing catch-up. However, the behavioral science associated with retirement savings is beginning to paint a clear picture of the measure of success that can be achieved in focusing on outcomes, and in particular, the concept of retirement income.
Education Along With Some "Tough Love"
Participant education is the cornerstone of sound retirement plan design and optimization, but yet, human behaviors are stubborn and it's a well-known fact that people often ignore advice on what is in their best interest. Understanding some basics of behavioral science will be helpful to understand how to design and optimize plans to intuitively lead plan participants down behavioral paths that will lead to better outcomes.
Many plan sponsors have expressed some apprehension about auto-enrolling their employees into the company retirement plan, thinking it's too intrusive. The fact is, auto enrollment or "opt-out" beats "opt-in" hands down. Companies that implement auto-enrollment (and require employees to opt-out if they do not want to participate in the company retirement plan) have far better participation and success rates than those with opt-in policies. Similarly, auto-escalation has proven more successful as well.
Higher Deferral Rates Required for Successful Retirement
Plan Advisors understand that too many workers are likely to be unprepared to meet their goals for retirement. The standard benchmarks for retirement deferrals set over the past 30 years are falling far short of the retirement realities of many workers. Changing that worker paradigm to saving more for retirement is easier said than done.
With estimates of the necessary deferral rates required by many workers to have a successful retirement rising from 6% of salary to 10%-12% of salary, plan advisors and plan sponsors will need to provide strong reasoning to affect this change.
Stretching the Match
One of the most compelling statistics of retirement savings rates is the notion that many workers will save to the limits of the employer match. Typically, many employers match 50% of employee contributions up to 6% and that is typically where employees will stop contributing. Advisors have begun talking about "stretching the match" whereby they are encouraging employers to require workers to commit to higher deferral rates in order to qualify for the match, for example 10%.
These are just a few of the major trends in retirement plan design and optimization. You can visit the ForexTV Retirement Intelligence Unit blog on Plan Optimization for more stories about these and other concepts that will enhance participant outcomes.