Business Loans
Small business loans and access to capital are critical components of operating a small business. Understanding personal and business credit are key to securing financing for a small business. Having a working knowledge of various loan types and choosing the right business loan for your small business can help to reduce the cost of financing dramatically. In addition, business loans are now more flexible than ever and the turnaround time to get funding is now down to just a matter of days.
Companies such as ICapital Funding, On Deck and many others specialize in finding entrepreneurs the right small business loans to fit their needs in a fraction of the time of traditional bank business loans.
Online Business Lending: The Evolution and Likely Alternative to Traditional Bank Lending
Small business loans have historically been difficult to get. Commercial banks turn down many more applicants than they approve. And while commercial banks are still the most popular place for a business loan, alternatives in the form of online lenders are quickly filling the void for the millions of businesses that cannot qualify for a small business loan from a bank.
Since the recession of 2008, loans to small businesses have become even more difficult as larger banks stopped lending to small businesses altogether. Out of the millions of small companies that have come into existence since 2008, only 20% of companies will qualify for a business loan from a commercial bank in 2018.
What is the Difference Between a Bank Loan and an Online Business Loan?
Many business owners may not understand the difference between a bank loan and an online loan, thinking – "money is money, right?". Wrong, Online lending can be quite different in several ways, some positive and some not so favorable. If you have been turned down by a commercial bank for a loan for your business, you may be surprised to learn that you may still get funding from online sources.
Time to Decision
Anyone who has applied for a business loan from a bank understands that it is a slow, time-consuming process. Online lenders tend to process your application at a fraction of the time of a traditional commercial bank.
There is a reason for this: online lenders rely on less paperwork and more on technology to return a loan decision. Many traditional lenders have a formal process for making loan decisions, including many layers of human decision-makers; and often a loan committee.
Flexibility in Terms
Today, businesses have many options when choosing a business loan. Banks are beginning to diversify their portfolio of lending products, but are still mainly limited to traditional term loans, business lines of credit and credit cards. Online lenders offer a variety of loan types:
Equipment financing
invoice financing
factoring
choices in size/amount of loans

Costs
Online lenders have several advantages over traditional bank lending, however, in many cases costs associated with online business loans may be higher than traditional bank loans. This includes both interest rates and fees in some cases.
So why Borrow From an Online Lender?
Online lenders or alternative lenders are often the lender of last resort for small business loans. Similarly, businesses who rely upon alternative lenders have lower credit ratings and are more of a default risk for lenders. In order for these lenders to stay in business, they mush charge higher fees and interest rates to sustain their business. This is not alway the case though, online lenders also act as brokers, searching for the best available rates. If you are applying for an SBA loan, you may find rates and fees similar to that of commercial lenders.
What are the Top 2 Most Important Factors in Getting Approved For a Small Business Loan?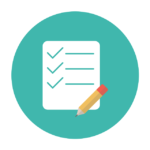 Owner's Personal Credit Score
For larger companies that are well-established and have an extensive credit history, a bank loan may be the preferred option. However, when applying for a business loan online, the primary owner's personal credit score is most important. Online lenders may be lending to your business, but since many small businesses are controlled by their owners, lenders will want to see how they handle their own credit and in most cases will ask for a personal guarantee of the loan.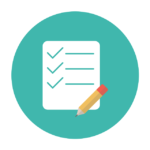 Age of the Business
This one is almost universal. Lenders want to see a track record and the ability for a company to endure. Almost 80% of all business fail withing a few years of startup. So, with those overwhelming statistics, it is important that you can demonstrate that your company is not and will not be one of those 80% of failures. Staying in business for several years is the only way to prove this one, hence both traditional bank lenders and online lenders want to see your business get over those formidable first few years.