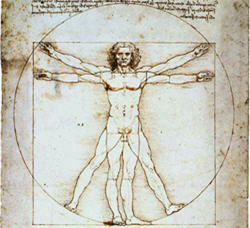 The ForexTV  Science News page  gives you the latest news updates in the world of science. Our news comes from over 50 different sources across the globe dedicated to giving you developing stories about science. This feed also contains original content on science. The ForexTV Science section covers the areas of natural sciences, earth science, astronomy and human studies. If you would like to see additional information displayed on this page, please CONTACT US.
The SpaceX Dragon cargo craft arrived at the International Space Station April 20, delivering almost 5,000 pounds of scientific experiments and supplies for the Expedition 39 crew. Dragon was launched atop the commercial company's Falcon 9 rocket April 18 from Space Launch Complex 40 at the Cape Canaveral Air …
0 comments
Approximately 2.4 tons of NASA science investigations and cargo were launched to the International Space Station aboard SpaceX's Dragon spacecraft. The launch aboard the company's Falcon 9 rocket took place from Space Launch Complex 40 at Cape Canaveral Air Force Station in Florida on Monday, April 18 at 3:25 p.m. EDT. Dragon's cargo will support more …
0 comments
At issue is the ability to combine space data with outputs from a global network of seismic, infrasound and hydroacoustic sensors that have been deployed worldwide to provide treaty verification for a nuclear test ban.
0 comments
A commercial Dragon cargo ship built by SpaceX made an Easter delivery to the International Space Station Sunday (April 20) to deliver tons of gear, supplies and even some treats for the astronauts on board.
0 comments
From five volcanoes erupting at once to a cross-section of the universe, don't miss these amazing space images of the week for April 19, 2014.
0 comments
From a stunning time-lapse of the Milky Way to the Blood moon, don't miss these amazing night sky images by stargazers and Space.com readers.
0 comments
Fox has a new app for space fans who need more than their weekly dose of "Cosmos." Available for the iPhone and Android, the free app lets users carry the show's sleek CGI graphics in their pocket, with previews and clips of the 13 episodes.
0 comments
SpaceX's unmanned Dragon spacecraft launched on Friday afternoon riding a SpaceX Falcon 9 rocket to orbit. Dragon is due to be grappled by the space station's robotic arm at 7:14 a.m. EDT Sunday.
0 comments
---