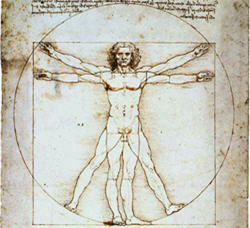 The ForexTV  Science News page  gives you the latest news updates in the world of science. Our news comes from over 50 different sources across the globe dedicated to giving you developing stories about science. This feed also contains original content on science. The ForexTV Science section covers the areas of natural sciences, earth science, astronomy and human studies. If you would like to see additional information displayed on this page, please CONTACT US.
Wildlife Trooper Lindberg patrols the valley and finds a group that has killed a moose. ALASKA STATE TROOPERS AIRS THURSDAYS at 10P.
0 comments
Outside the International Space Station, Expedition 39 Flight Engineers Rick Mastracchio and Steve Swanson of NASA conducted a spacewalk April 23 to replace a backup computer relay box on the station's S0 (s-zero) truss. The relay box, which failed April 11, is called a multiplexer-demultiplexer, and…
0 comments
An incredibly bright supernova spotted in 2010 has been the subject of a stellar mystery until now.
0 comments
As Einstein predicted, Spacetime warps around massive objects (i.e. galaxies). Light from objects 'behind' them (e.g. Supernova PS1-10afx ) is bent and magnified to observers on Earth. The graphic animation shows the phenomenon in action.
0 comments
Nearly a quarter century after its launch, two of the Hubble Space Telescope's most well-known instruments have landed in an exhibit at the Smithsonian's National Air and Space Museum in DC. 'Repairing Hubble' displays the orbiting observatory's correctiv
0 comments
Selfies are so hot that they might already be over (if I'm aware of something being cool it usually isn't anymore) but you don't have to just crank out pictures of your mug taken at arm's length indiscriminately in hopes of finding an angle that…
0 comments
Saturn certainly has some oddball moons and astronomers think they're close to explaining how a weird feature formed on one of them. New 3D maps are giving scientists an idea of how Iapetus' strange moons actually formed.
0 comments
This stunning space wallpaper shows a patch of sky from the COSMOS survey, as viewed by XMM-Newton. COSMOS is a project studying how galaxies form and evolve, gathering observations using a variety of ground- and space-based telescopes.
0 comments
---