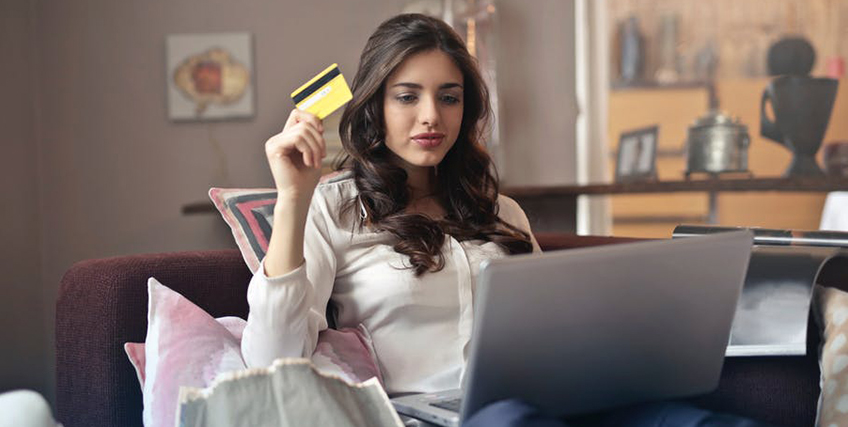 Ecommerce and Small Business Loan Approvals: The Unlikely Connection
The ecommerce revolution is impacting not only retail, but also small business lending. Mall construction has essentially halted, developers are finding ways to reinvent themselves. Meanwhile, the companies that are involved in ecommerce or that service ecommerce businesses are thriving.
For instance, commercial real estate loans are growing. Why? Ecommerce has caused a boom in the construction of warehouses and other industrial buildings. This has also changed bank lending portfolios. For the past decade, banks weren't looking to lend for commercial building, but now commercial loans are really picking up. One reason is the need for warehousing facilities for Amazon and other companies that sell primarily through the Web.
In order to sell over the internet, companies have to transport goods from their manufacturing plants to the customers. In fact, Trucks.com reports that the e-commerce boom is reshaping the entire supply chain, creating both demand for warehouse space and changing the way businesses store goods. Trucks.com also noted that in the past, warehouses generally were located on the outskirts of cities so that goods could be moved without hindrance from high traffic city areas. However, demand for next-day deliveries has spurred the growth of warehousing in and around urban areas.
Along the same lines, trucking and logistics firms are booming. Trucking firms have increasingly been seeking funding for new vehicles and for the costs of adding drivers as more and more need to ship their products.
According to Materials Management and Distribution, a trade publication, robotic technology is booming because of the need for increased speed and efficiency in today's logistics operations at distribution centers and at warehouses. Companies are increasingly looking to robotic solutions for the optimizing logistics processes. Thus, companies that make IT solutions are benefitting from the evolution of ecommerce as consumers have increasingly grown accustomed to the easy of ordering goods online and having them shipped directly.
This trend comes at a time when the prime rate has slowly and steadily risen. Commercial loans and SBA loans frequently are variable rate loans. Therefore, it has become profitable for banks to lend to small businesses.
Loans are being made at 7 percent interest rates now, and with the Fed expected to continue raising rates, they may go to 8 percent. Meanwhile, the cost of capital hasn't gone up much, so spreads are going up, and the banks have more incentive to close loans.
We are seeing this reflected in the monthly Biz2Credit Small Business Lending Index™ (February 2018 figures). The analysis examined more than 1,000 credit applications from small businesses on Biz2Credit.com. Big banks are now approving loans to small businesses at the highest percentage since Biz2Credit began monitoring loan approval rates in 2011. Banks with assets of over $10 billion are now granting more than one-quarter (25.4 percent) of the requests they get from small business owners. The 25.4 percent figure is up one-tenth of a percent from January 2018 and represents another new high for big banks in the post-Great Recession era.
Regional and community banks also are becoming more active in small business loan-making. They approved 49.2% of the funding requests they received in February, up one-tenth from January. These smaller banks play a key role in suppling capital for small companies.
Many of the loans processed by small banks are SBA loans. The SBA made changes, and down payments for commercial real estate went down from 20 percent to 10 percent. That has spurred SBA lending. At the same time, SBA loan defaults are less than one percent and the government guarantees are still in place. Risk has been greatly reduced in small business lending, which makes banks more inclined to make loans.
Non-bank, institutional lenders also are increasingly active in small business financing. Pension funds, insurance companies, and others approved a record 64.4 percent of loan requests in February, another record high for this category. What's particularly encouraging for small business owners seeking capital is that these lenders offer interest rates and term lengths that make them very competitive with banks.
The ecommerce boom, while it has hurt mall developers, has proven beneficial to other types of businesses: warehousing firms, construction firms that build warehouses, trucking companies, logistics technology companies and others. While jobs may be disappearing at struggling companies, such as Toys R Us, which appears to be preparing for liquidation, opportunities are being created at other types of retail businesses in the U.S. economy.

Latest posts by Timothy Kelly
(see all)