The Power Of Google Search And Content Marketing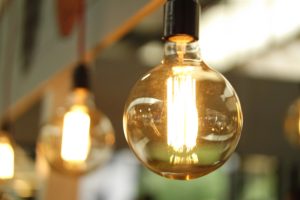 Content Marketing is one of the fastest-growing practices in business marketing. For good reason, it is perhaps the most powerful marketing tool you can use to get your specific message to a massive, global audience almost instantly.
With over 3.5 billion Google searches each day, getting your content to appear at the top of the Google Search Results is critical. Getting your content to appear in the top five organic results for a chosen keyword gives your company a powerful marketing advantage and is not easily attained.
Roadmap to Successful Content Marketing
There are several factors that need to be considered to achieve success in content marketing and appearing high in the Google search results. The common threads among all these factors are that they cannot be bought, they must be earned. Search Engine Optimization (SEO) is the driver for this type of campaign success.
Organic SEO cannot be bought, gamed or manipulated. Schemes that promise instant SEO success should be carefully scrutinized. Earning a strong SEO reputation with Google requires hard work, patience and discipline. ForexTV has delivered SEO results to dozens of its clients with a sound and proven plan.
Below is an example of how forextv.com ranks in Google search results for the key-phrase "Successful Online Marketing" in Google News. (April 2007).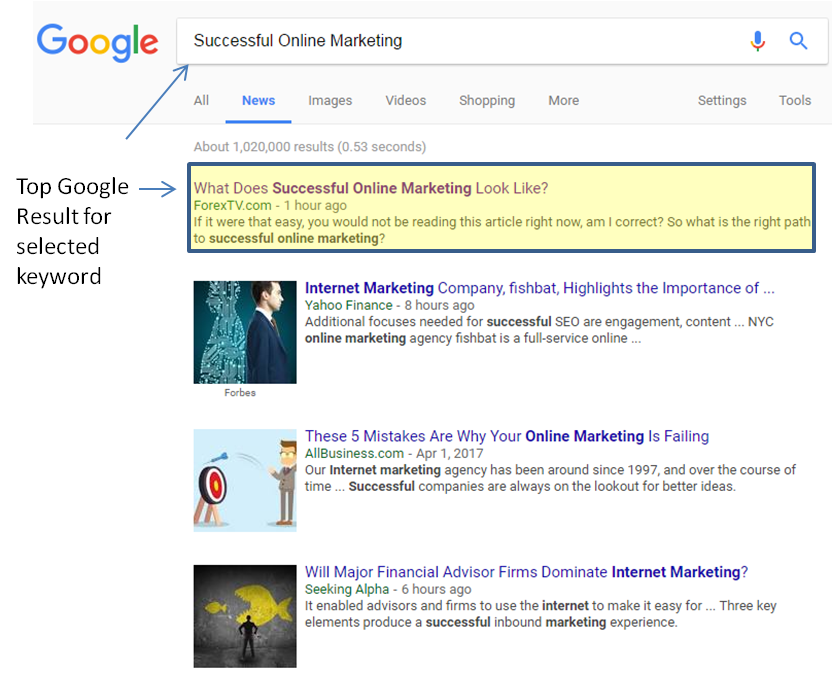 Content Marketing is About Delivering Relevant, Useful Information
To be successful in attaining a strong SEO presence, companies must employ best practices as outlined by Google. Studying these guidelines, one quickly realizes that the Google News best practices guidelines are also a guide to sound, professional writing. Many of the concepts they require publishers to follow are also taught in top journalism schools.
Beyond the technical aspects of Google Search criteria, your content should be relevant and useful to your audience. Companies employing content marketing strategies should look at their content for the value it delivers to the target audience, not its ability to make users click on the story.
If your story is relevant and useful, people will click on it and potential customers will begin to see you as a trusted authority. Trust and confidence are the top two factors in most purchase decisions.