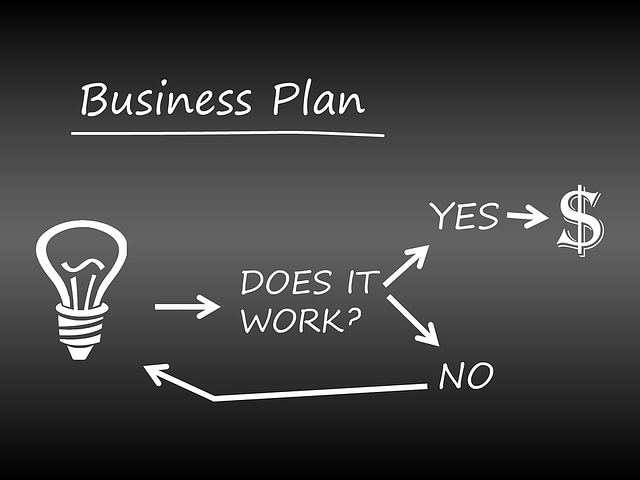 The 401k investment committee may be one of the most complex functions of a plan sponsor in operating a defined benefit plan such as a 401k or 403b plan. Establishing a 401k investment committee requires a fiduciary commitment by its members and is perhaps the single most important factor in determining a plan's success.
Recently, Vanguard released a white paper on investment committee best practices titled: Duty, opportunity, mastery: Investment committee best practices, where it identified 5 key areas of concentration in establishing and running a 401k investment committee. The research was based on surveys collected from over 600 investment committee members as well as the author's observations from attending hundreds of investment committee meetings.
This articles looks at the highlights of this in-depth research document (20 pages) and the 5 major take-aways for following best practices with regard to investment committee establishment, leadership and communications.
1-Fiduciary Roles
Understanding the legal role and definition of a fiduciary is the primary focus of the investment committee. All investment committee members are technically fiduciaries in addition to the named fiduciary.
Fiduciary best practices
"Whether an employer offers a defined benefit (DB) or a defined contribution (DC) retirement program, there are five areas of principal best practices at the heart of good fiduciary conduct," according to the Vanguard study. These best practices align very closely with the majority of the issues raised in the current torrent of retirement plan lawsuits.
Organization of Committees – While members of the committee are not required to be experts on retirement plans or investments, they should have some relevant experience and should be willing to work to satisfy ERISA's strict standards,
Investment selection and monitoring. The committee should ensure that members understand the investment portfolio's purpose and objective, with a clear definition of success as per the investment policy statement (IPS). The chosen investment strategy should have defined expectations for both risk and return, including selecting a default fund in a participant-directed DC plan. The process for hiring, evaluating, and terminating investment managers should be clearly defined and adhered to,
Plan cost reasonableness and allocation. Plan fiduciaries must ensure that costs are appropriately allocated between the employer and the plan, and that all costs incurred by the plan and paid out of plan assets are reasonable. Reasonableness includes an assessment of the quality of the services provided, as well as the cost,
Administrative oversight requirements. Broadly speaking, it is the duty of plan fiduciaries to maintain plan and employee records, adjudicate benefits claims and appeals of claim denials from participants, and file all reports, notices, and statements required by law,
Procedural prudence. ERISA has been called a "process-driven" statute. In evaluating whether a fiduciary has acted prudently, courts generally focus on the process the fiduciaries used in making a decision, rather than on the results. If a fiduciary can demonstrate that it engaged in procedural due diligence, a court will generally find that the fiduciary complied with ERISA's prudence requirements.
2- Investment committee construction
While there is no single formula for investment committee construction, the Vanguard study states the following observations consistent with successful committee construction:
Building an investment committee for corporate institutions often starts with a corporate edict: The treasurer or chief financial officer leads a committee that includes the chief counsel—a DC plan usually has HR representatives as well—and then adds a few business leaders who are willing to join or were "volunteered" to round out the team. Our survey found that 70% of committee members were selected based on their role within the organization.
Key drivers for investment committee construction include:
Understanding member responsibility.
Leader (chair) selection.
What committee size is optimal? – "Committees of six to nine members are large enough for diversity yet small enough for all to provide meaningful contributions and still achieve acceptable decision speed. Of course, each situation can alter the optimal number. Smaller organizations with fewer available members and simpler portfolios can err on the low end."
Building a skilled committee – member selection
Appropriate length of term.
Improved decision-making through diversity.
3 – Process
Defining a committee process, roadmap or policies is as vital to the organization as choosing the right investments. Investment committee process often is the central issue in many lawsuits. As a practical matter, having a well-defined process will greatly improve efficiency and effectiveness.
The committee charter states the mission and objectives for the assets and the committee that oversees its investment,
New committee members should be welcomed with a packet that reviews the organization's history, mission statement, policy statements, financials, meeting minutes, committee contact information, etc,
Set the meeting calendar at the start of the year. Getting the calendar out early helps committee members avoid conflicts—the most common schedule is quarterly and the meeting dates are often set just prior to a company board meeting so results can be passed along to the board
Before the meeting, the committee chairperson sets the agenda, with assistance from the CIO, OCIO, and/or consultant. The agenda should clearly state the objective for each agenda item,
During the meeting, the chairperson should seek to stay on time and make sure everyone has a chance to be heard,
After the meeting, the meeting minutes should be compiled by a nonparticipant of the proceedings and sent out for comment,
A typical meeting layout might look like this:

Minutes approval—distributed ahead of time— with time for questions prior to meeting.
Prioritized agenda—what is important gets the first slots and time commitment (e.g., recommendations).
Performance review—distributed ahead of time—should receive limited attention.
Educational component/rotating topics.
Open forum for members.
Path-forward agreement on open issues.

Continuous education for members is encouraged so the committee can include topics that are pertinent to members' decision-making process and consider including areas not immediately related to broaden committee perspective,
Conduct an annual assessment of service providers, staff, committee members, portfolio, committee, and the investment policy statement
4 – Committee Behavior
This section was by far the most "un-scientific" section of the study, but arguably one of the most fascinating. It deals with human behavior and leadership styles that ultimately set the tone (and possibly outcomes) for 401k investment committee meetings, and the plans they oversee.
In particular, this section of the study focused on how the leadership style of the committee chairperson may influence decisions by the committee members. Some of the behaviors identified as issues to avoid include:
Groupthink – A group's desire for conformity or conflict minimization leads to reaching conclusions without a thorough vetting of the important issues,
Confirmation bias: This is the tendency to seek out or interpret information that "confirms" a viewpoint and ignores content that contradicts it,
Overconfidence: A belief in one's prowess or ability to forecast. Countless studies demonstrate our innate confidence in ourselves,
Shared information bias: Groups prefer to review familiar material rather than expanding into unfamiliar areas,
Herding: A group seeks to conform to common practice or something "trendy" rather than driving the decision based on its particular situation and independent thinking,
Social loafing: This is a tendency for committee members to become less active in a group setting than when working alone,
Action bias: Often held out as a good thing, this is a propensity to "act," even though not taking action may be the most appropriate decision,
Group polarization: People in groups tend to make decisions that are more extreme than most members would make by themselves
5- Focus on the fundamentals of investing
"Investment committee members often spend an inordinate amount of time focused on the aspects of the investment process that are completely out of their control—the markets, the economy, manager ratings, or the performance of an individual security or strategy. As a result, they do not devote enough energy to the fundamental principles that we believe can give them the best chance for success.
Vanguard suggests a focus on four specific areas of concentration:
Goals: Create clear, appropriate investment goals.
Balance: Develop a suitable asset allocation using broadly diversified investments.
Cost: Minimize cost.
Discipline: Maintain perspective and long-term discipline.
The Vanguard study was a fascinating read and I recommend it as a "must read" for anyone participating on a 401k investment committee or other plan committee. This review aims to give a sense of what to expect, but by no way is a substitute for reading, and learning the principles it embodies.

Latest posts by Timothy Kelly
(see all)