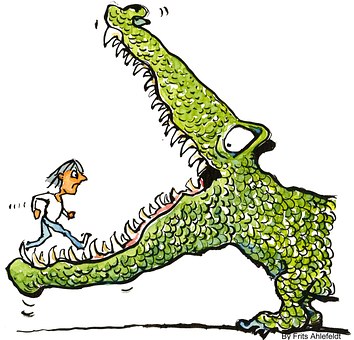 When the Obama Administration sought to side-step Congressional approval and empowered the Department of Labor (DOL) to enforce what is now referred to as the DOL Fiduciary Rule, it may have sealed the fate of this controversial plan. Now that Alexander Acosta is officially in as Labor Secretary, the DOL rule has slowly been losing its teeth as industry opponents and a Republican-led Congress chip away at its foundation.
To date, legal challenges to the DOL Fiduciary Rule have also failed under a judiciary some saw as partial to Obama-era policies. Without Congressional approval, such policies are highly vulnerable as the sweeping change of power in Washington begins to shrink and virtually erase Obama's legislative legacy. Side-stepping Congressional approval essentially put an expiration date on the DOL Fiduciary Rule and that date is not rapidly approaching.
As reported in a post on the National Association of Plan Advisors (NAPA) web site last week, Acosta may be looking to put an end to the DOL Fiduciary rule swiftly and finally. This comes on the heels of a letter sent to Secretary Acosta by the Senate Committee on Health, Education, Labor and Pensions urging the Secretary to freeze the current DOL Fiduciary Rule implementation pending further "exhaustive review." Translation: The DOL Fiduciary Rule may just have been given its last rites.
In writing to Acosta, the Committee stated, "We believe that individuals who provide investment advice should act in the best interests of their clients. However, regulatory mandates must not stand in the way of Americans' access to retirement education or services."
In particular, the Committee letter argues that the DOL Fiduciary Rule creates hardship for holders of Individual Retirement Accounts (IRAs) "by interfering with owners' access to investment education."
The Committee's letter echoes the arguments of critics of the Rule by further stating:
…the final rule harms Individual Retirement Account (IRA) owners by interfering with owners' access to investment education. The final rule makes illogical distinctions between the same educational services for different types of retirement accounts. These harmful distinctions will result in advisors who want to avoid legal liability being unwilling to provide general education to IRA owners who, as a result, may be less informed as they make crucial decisions on how to best invest their IRA savings for retirement. The final rule also limits assistance for individuals who are leaving employment and considering withdrawing savings from their 401(k) or IRA plans prior to retirement, which ultimately hurts retirement savings.
While Secretary Acosta has not yet confirmed any formal plan to deal with the DOL Fiduciary Rule, the industry now seems to accept that it will fade into a memory before it ever is enacted.

Latest posts by Timothy Kelly
(see all)