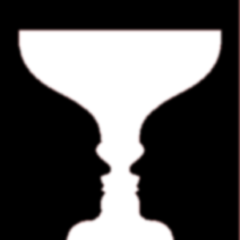 What is the difference between a record keeper and a third party administrator? In a recent article by Brightscope, they asked the question about the differences in service providers, and wondered if plan sponsors knew the difference. Running a qualified retirement plan as a plan sponsor can seem like a daily diet of alphabet soup. There are dozens, maybe even a hundred acronyms used regularly in the retirement industry. Also, a commonly asked question is "what is the difference between a record keeper and a third party administrator?" Many plan sponsors get confused on this one because many services tend to be bundled and it is sometimes difficult to understand the difference between a record keeper and a third party administrator (TPA).
So here is a practical guide to understanding the differences between the two types of service providers. (For more easy to understand retirement terms, refer to the ForexTV Retirement Glossary)
THIRD PARTY ADMINISTRATOR
A Third Party Administrator (TPA) is an organization or an individual that processes transactions and/or claims; or certain administrative aspects of employee benefit plans for a separate entity. Companies who offer employee benefits such as a 401k plan (or other retirement plan) will generally outsource the administration of the claims and transaction processing, since the TPA is performing a task traditionally handled by the company.
A TPA is responsible for running many daily aspects of a retirement plan. The TPA you use is very important because they make sure that the plan stays qualified under the IRS rules, and helps preserve the tax deferred status of the contributions set aside in the retirement plans of participants.
Here are some examples of what the TPA does for a retirement plan:
Amendments and the restating of plan documents
Assisting with the processing of distributions from the plan
Preparing loan paperwork for plan participants
Testing the retirement plan each year to check compliance with all IRS non-discrimination requirements as well as plan and participant contribution limits
The allocation of employer contributions and forfeitures
Calculating participant vested percentages
Preparing annual reports as required by IRS, DOL, and other government entities.
RECORD KEEPER
401(k) record keepers track assets in retirement plans.  They may do other things as well, but a record keeper's main function is to track how much you have, where it is, and what type of money it is (salary deferral, tax-deferred, taxable, employer-matched, etc).  Recordkeeping fees may be paid by employers, employees, or both.
[RELATED CONTENT:
GUIDE TO LIST OF NATIONAL RECORD KEEPERS
]
All of those money types are treated differently so it's important to account for them in separate buckets.  For example, employer contributions may be treated differently from your rollover contributions if you leave your job — you get to take 100% of your rollover money but you can only take all of your employer matching money if you're 100% vested.  Recordkeepers track which dollars are which.
Other Recordkeeping Services
In addition to tracking individuals' assets, recordkeepers often provide other services.  It's not uncommon for recordkeeping fees to include:
Maintaining a website to check 401(k) balances and make transfers
Printing and mailing account statements to employees
Requesting trades and other transactions within participant accounts
Providing retirement calculators and guidance
Producing enrollment and education materials
Maintaining toll-free customer service lines for plan participants

Latest posts by Timothy Kelly
(see all)