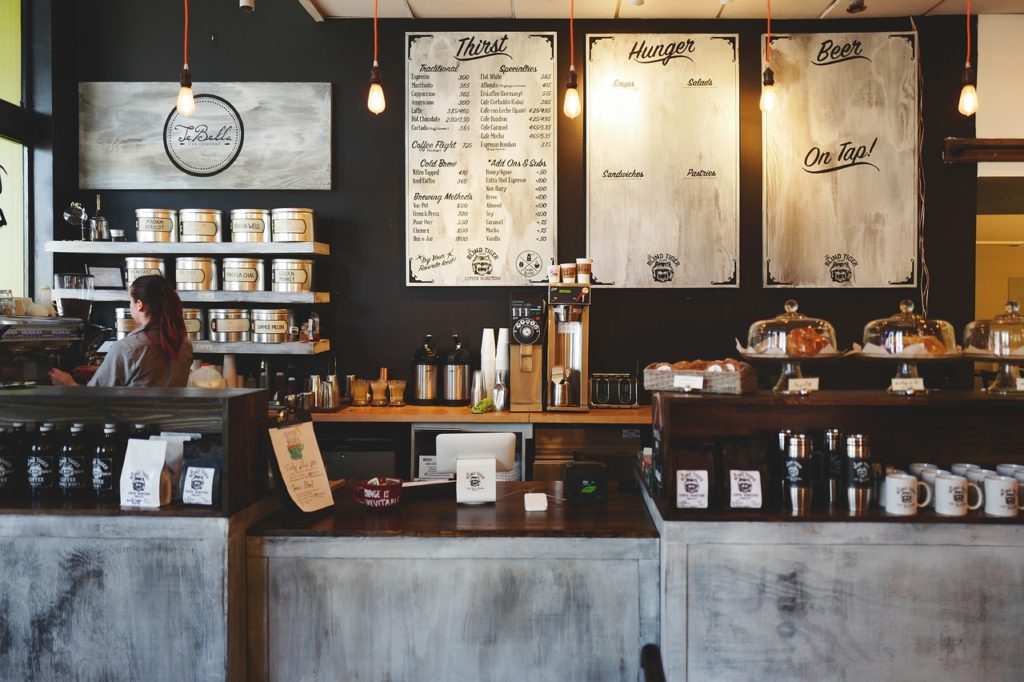 As the holiday shopping season officially commences, Small Business Saturday (Nov. 25) is growing in both reputation and stature. Launched by American Express in 2010 to promote patronizing of local small businesses, the effort is becoming an important piece of the retail puzzle/
We all know that online shopping is booming. However, shopping at brick-and-mortar stores still dwarfs online sales – at least for now. For instance, online purchases in the fourth quarter last year accounted for 8.2 percent of all retail sales. That number continues to grow, according to the Census Bureau.
Thanksgiving came relatively early on November 23 this year, which gives shoppers extra time to make their Christmas purchases. Retailers still gain the lion's share of their sales in-store during the holidays. In order to get to this point, they may have had to secure a small business loanor cash advance to hire and train seasonal staff and to purchase inventory. It's essentially an annual bet that merchants make in anticipation of a December windfall.
American Express invests a significant portion of its marketing dollars to support the Shop Small initiative. The company provides event flyers, posters, canvas shopping bags, stickers, pins, email templates that business owners can use to encourage regular customers to "Shop Small" on Nov 25, and social media templates for online marketing. American Express also created a Small Business Saturday Facebook page that has more than 3.4 million likes
Nationwide, government leaders including mayors, governors, Members of Congress and former President Obama have supported the effort in varying ways all across the country. Meanwhile, small business owners can help themselves.
Entice Shoppers with Special Offers and Events
Incentivize shoppers with one-day special offers, discounts, and free samples. Some establishments will add features such as live music and balloon artists to make the day a little more special. Savvy marketers will continue their efforts to enhance the experience of their patrons throughout the holiday shopping season.
Restaurants might consider lengthening their hours on Small Business Saturday to give holiday shoppers more time to stop by and eat. If the promotion is successful enough, consider extending hours and offers throughout the holiday season. Small Business Saturday also can be used as a time to launch new food or beverage items (ex: holiday desserts, peppermint stick mochas, etc.) that will be available for a limited time.
Co-Promote with Other Businesses
Small Business Saturday inspires Americans to support businesses in their local communities. Non-competing establishments can work together. For instance, retailers can give out coupons good at local restaurants, who in turn will display posters and suggest shopping at partner companies. This is as grass roots as it gets and fits right in with the theme of the day. These partnerships can be designed to extend beyond just Small Business Saturday.
Use the Internet
Small Business Saturday encourages local shopping, it does not mean that smaller companies should not push their online offerings. Gift-buyers who want to support local merchants but have no desire to get in their cars and battle the crowds may choose to "shop local" via online purchases. Further, businesses can push the purchase of gift certificates on their websites and offer downloadable coupons that can be redeemed in-store.
Additionally, the internet is a vehicle to promote offerings on social media, including Facebook, Twitter, Instagram and Pinterest, among others. Entrepreneurs can take pictures of shoppers who visit on Small
Business Saturday, post photos online and tag their customers on social media while using the ShopSmall and #SmallBizSat hashtags.
According to a study by American Express and the National Federation of Independent Business (NFIB), the largest small business association in the country, 112 million consumers shopped at small businesses on Small Business Saturday 2016. With a strong economy in 2017, that number is likely to grow.

Tim Kelly is the Founder of ForexTV. Since its inception in 2003, ForexTV has been a global leader in forex news and has expanded its news coverage to multiple industries. ForexTV is now one of the most recognized brands in global financial news. Mr. Kelly was also the creator and co-founder of 401kTV where he served as Managing Editor until April 2017.

Mr. Kelly is an expert in online marketing, search engine optimization, content development and content distribution. He has consulted some of the top brokerages, media companies and financial exchanges on online marketing and content management including: The New York Board of Trade, Chicago Board Options Exchange, International Business Times, Briefing.com, Bloomberg and Bridge Information Systems and 401kTV.

He continues to be a regular market analyst and writer for ForexTV.com. He holds a Series 3 and Series 34 CFTC registration and formerly was a Commodities Trading Advisor (CTA). Tim is also an expert and specialist in Ichimoku technical analysis. He was also a licensed Property & Casualty; Life, Accident & Health Insurance Producer in New York State.

In addition to writing about the financial markets, Mr. Kelly writes extensively about online marketing and content marketing.

Mr. Kelly attended Boston College where he studied English Literature and Economics, and also attended the University of Siena, Italy where he studied studio art.

Mr. Kelly has been a decades-long community volunteer in his hometown of Long Island where he established the community assistance foundation, Kelly's Heroes. He has also been a coach of Youth Lacrosse for over 10 years. Prior to volunteering in youth sports, Mr. Kelly was involved in the Inner City Scholarship program administered by the Archdiocese of New York.

Before creating ForexTV, Mr, Kelly was Sr. VP Global Marketing for Bridge Information Systems, the world's second largest financial market data vendor. Prior to Bridge, Mr. Kelly was a team leader of Media at Bloomberg Financial Markets, where he created Bloomberg Personal Magazine with an initial circulation of over 7 million copies monthly.

Latest posts by Timothy Kelly (see all)