greenReActives® new eco-friendly footwear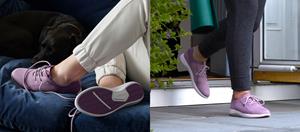 Heritage Company Launches Versatile Women's Footwear Line
That's Part Shoe & Part Slipper
BROCKTON, Mass., May 24, 2023 (GLOBE NEWSWIRE) — Green Market, a heritage company with more than 50 years of footwear-making experience, is excited to announce the launch of greenReActives®, a sustainably made line of indoor-outdoor women's footwear that's part shoe and part slipper.
The new "hybrid" footwear is both functional and durable for wearing on the go and comfy cozy for relaxing around the house. Carefully designed with the environment in mind, every greenReActives shoe represents plastic bottles that won't end up in a landfill or the ocean.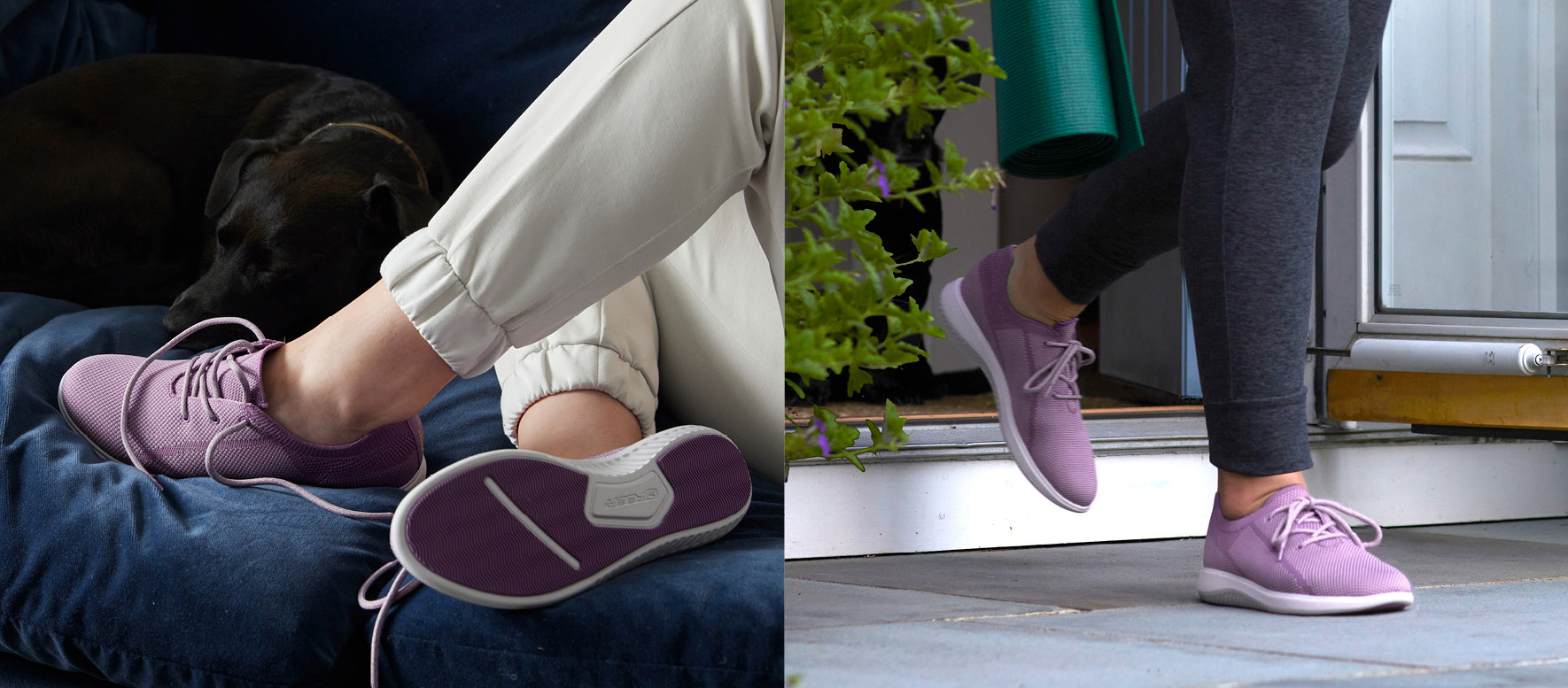 For more than five decades, Green Market has been making casual shoes and slippers for many national brands and retailers, and holds the slipper licenses for brands such as Clarks and Life is Good.
"Over the past few years, people have shifted to prioritize comfort in what they wear. With our new greenReActives, the inconvenience of constantly changing your shoes for going out or staying in is no longer," said Kosta Nicolopoulos, VP/Brand and Business Development for greenReActives. "What's more, women do not have to compromise fashion with our stylish, sustainable, everyday footwear that we like to call 'part shoe and part slipper.'"
Developed to align with current trends, greenReActives comes in three styles — clogs, lace-ups, and ankle boots that convert to clogs — in a wide array of colors and fabrics including flyknit, berber, chrome-free suede and faux felt.
Here are some of the key features of greenReActives that blend environmental consciousness with comfort and support:
Soft knit, berber and faux felt uppers: The uppers are made from recycled PET plastic bottles.
Removable footbed: Designed locally in Massachusetts with 30% eco-friendly materials, the cushioning footbed wicks away moisture and cradles the foot.
Shock-absorbing midsoles: Light, flexible midsoles contain renewable, bio-based EVA that contains sugar cane resin.
Long-wearing outsoles: The outsoles are made with recycled, post-consumer materials and are durable enough to wear outdoors, yet won't track dirt and debris indoors.
Sustainable laces: Laces are made from 100% recycled plastics.
To further reduce environmental impact, the box the shoes come in is the box they are shipped in — cutting down on weight and eliminating additional materials. The boxes are made of 100% recycled paper, using no glue or cement, and printed with water-based inks.
To learn more and shop online, visit shopgreenbrand.com.
About greenReActives
Carefully designed to blend comfort and sustainability, greenReActives eco-friendly indoor-outdoor footwear is uniquely part shoe and part slipper. Created by Green Market — a Massachusetts-based company with more than 50 years of experience making casual shoes and slippers — greenReActives are made for women who are going out, staying in and doing a bit of both. Made with materials that matter, each pair represents plastic bottles that won't land in a landfill or the ocean. Learn more at shopgreenbrand.com and follow @shopgreenbrand on Instagram, Facebook, and Twitter, and @greenreactives on TikTok.
A photo accompanying this announcement is available at https://www.globenewswire.com/NewsRoom/AttachmentNg/3fe41fa3-4e7b-49ec-aff7-757923fb06df
CONTACT: LAZ PR
Lisa Lazarczyk
lisa@lazpr.com or 617.838.7327


Latest posts by GlobeNewswire
(see all)