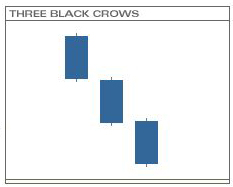 The three black crows candlestick pattern is a bearish reversal pattern that forms with three consecutive long black candlesticks. If analyzed further, the three black crows pattern is, in fact, synonymous with a long black candlestick, if one would combine the three candlesticks together into one, taking the open of the first candlestick and the close of the last candlestick.
After an advance, or up-trend, the three black crows pattern signals strong selling and weakness from the bulls to maintain the up-trend. Generally, the pattern is a confirmation on its own, that the tide has changed to the bears' favor, but in some cases, there is a retest of resistance established by the reversal.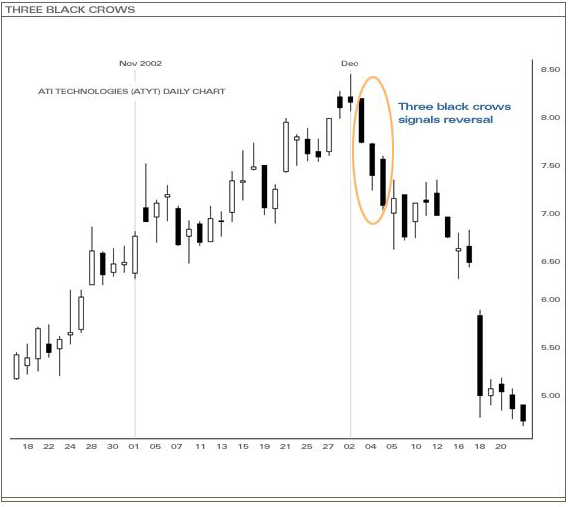 In the above example, the price was in a strong up-trend prior to the three black crows formation. The price consolidated for about a week immediately after the three black crows, providing longs an opportunity to exit the market while the price tried to retest the highs. Afterwards, the decline resumed, signalling the trend had reversed and the bears had won the battle.
Need A Business Loan? Borrow From A ForexTV Certified Partner