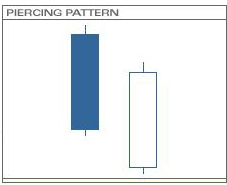 A piercing pattern is a bullish candlestick reversal pattern that forms after a decline, or down-trend. Two candlesticks are required to form a piercing pattern.
The first candlestick is a relatively long black candlestick, signalling continued bearishness and weakness in the price. The second candlestick is a white candlestick that opens below the first candlestick's close and closes above the mid-point of the previous day's body. In fact, if analyzed further, if one would combine the two candlesticks by taking the open of the first and the close of the second, a hammer is formed, which also represents a bullish formation.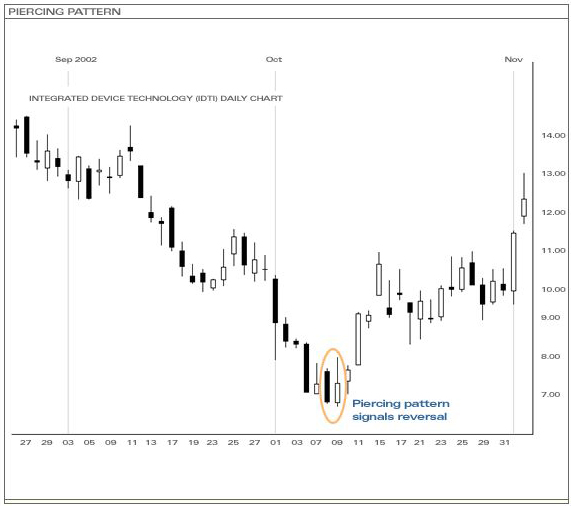 In the above example, the price was in a long down-trend and showed continued weakness as a long black candlestick was formed (i.e. piercing). Then a piercing pattern developed and a potential reversal was imminent. The gap-up the following day confirmed the bullishness of the piercing pattern formation and the price gradually advanced higher in the following weeks.
Need A Business Loan? Borrow From A ForexTV Certified Partner